Doing good for someone in the midst of a Homecoming parade? Seems out of the ordinary…..it certainly was!!
The best part is that it was done by a sixth grader!
Are You Ready for Some Football?!
Nothing breeds excitement in September like Homecoming week in small town USA.
The week is filled with:
silly dress days
pep rallies
bonfires
tailgating leading up to the big game …
and best of all Doing Good.
Excitement was high at 2020 Homecoming week in Carmi, IL since the school had brought back the Homecoming parade for the first time in several years and the students and community were hyped.
Everybody Gets to Be Included

All of the students from Pre-K to Seniors in high school were adorned in extreme maroon and white displaying their "solidarity" and "Bulldog Pride."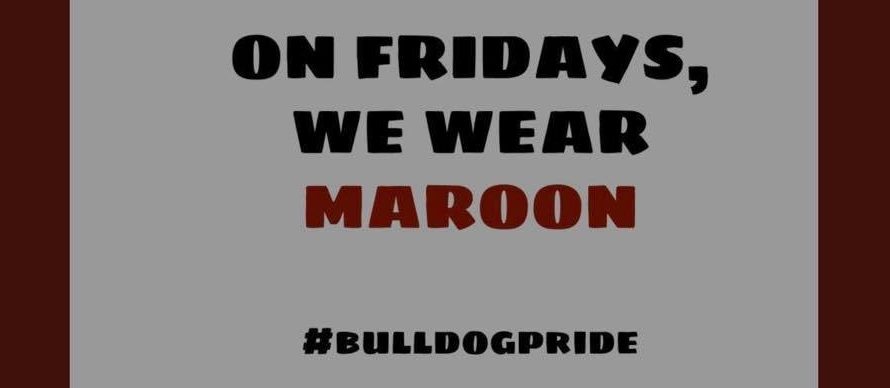 Their faces were painted with paw prints and many of the younger students had made posters, banners, and flags to support and encourage the hometown team.
All of the students surrounded the high school property waiting for the parade to begin…excitement was in the air!
With music blaring from the football stadium speakers, students were dancing and cheering from the sidewalks waving their posters they had made with pride.
The teachers were joining in the fun too, taking pictures and videos of their students (and maybe dancing a little).
Did You See What Just Happened?

It was during this pregame hysteria that a student quietly and without prompting took it upon himself to DO GOOD for a stranger.
Kyle, a sixth grade student, had observed a child sitting by himself across the street with his family sitting several feet behind which made him appear sad and alone.
You may want to Read: McDonald's Workers Know How to Do Good, Too
Kyle stepped away from his fellow classmates onto the street and crossed over to the boy and proceeded to give the child his hand made poster to wave.
Do Good Acts Bring Smiles
This Do Good act brought a huge smile to the child's face and it was a blessing to all who were lucky enough to witness this tender-hearted moment.
Kyle no longer had a poster to wave, but he was filled with joy from watching this child wave the poster he gave him.
His small act of kindness had allowed the child to feel as if he was a part of the celebration and at the same time reminded everyone that saw it happen what "Bulldog Pride" really means.
On that day Kyle inspired others to do good and proved that DOING GOOD REALLY IS INSIDE OF YOU!
Tell us in the comments of a random act of kindness you've witnessed that defines doing good.