Story Time: There's a Korean company bent on changing the world. I know them. I write weekly newsletters for them.
They have more than 70,000 downloads of their app – a time management game for kids/parents.
Phenomenal Organic Growth for a Children's App
They are growing by 100+ organic downloads DAILY.
They didn't collect email optins early on but they are now.
Their emails list is almost 6,000 strong … and is now growing by leaps and bounds. Daily. Oh, I said that.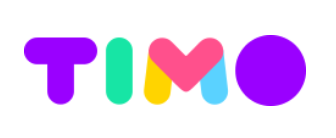 2nd Iteration is Adding Money Management for Kids
After the gamification of time management … they plan to move on to teaching money management to kids. Korea Bank is a sponsor.
I chatted with their CEO this morning. I should add that she is a deeply committed Christian (not sure what flavor. And it doesn't matter) about their 3rd iteration.
3rd Iteration is Adding Doing Good to Daily Tasks for Kids
I asked her about adding Do Good Ideas to their app.
Kids can download Do Good tasks to add to their daily schedules and they can learn to commit money to doing good at an early age.
She loved the idea!
Seoul is On the Way to Singapore … sorta.
Read: Chinese Startup in Silicon Valley with #DoGood intentions
I am going to Singapore in mid March – 3/17 on a one-third of the way around the world trip.
I have a tentative plan to stop in Seoul – it's kind of on the way – to Singapore and spend 3/12 – 3/16 with the team building this application and talk about the Do Good idea in depth.
While there I work on other things within the app – the English wording/commands.
Spilling The Beans on DoGoodU Conference
And, and … wait, there's more. This CEO would/could be a terrific speaker invite at our first Do Good U conference this fall. Oops! Did I spill the beans?
She's the CEO of the world's largest and most active application devoted to teaching kids to Do Good.
Her users may overwhelm the conference. We'd better prepare well.
Watch for an announcement and sign up quickly.