A Church in New Jersey has created a spark in the nation by helping humanity. These days when everyone is facing tough times, there are some people who are acting like heroes for mankind.
The Evangel Church in Scotch Plains partnered with Convoy of Hope and World Help — two disaster aid groups — after they heard that a member of their church had tested positive for COVID-19.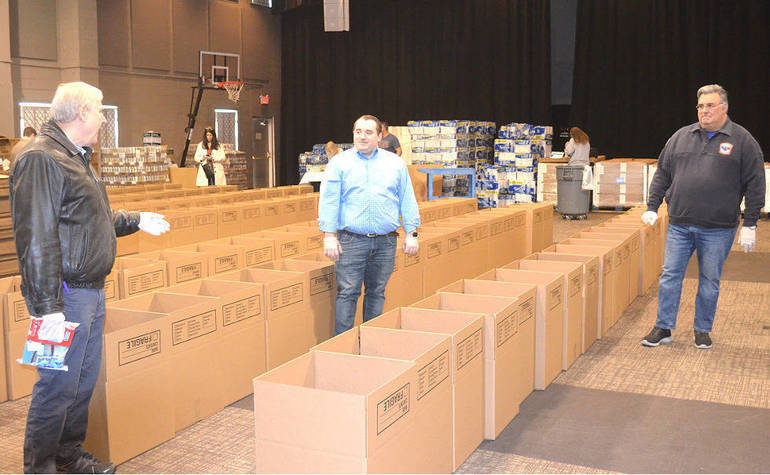 According to Fox News, Chris Morante, the Pastor, has seen people coming to his door with tears in their eyes and totally devoid of any hope or positivity. He says that it is a good feeling to know that people remember you. Being loved by God is a very powerful feeling. It is a very overwhelming feeling for people that there is someone who cares about them and can listen to them. This is why people trust churches for their problems and for doing good.
Morante told "Fox & Friends First" how he started "Boxes of Hope," which nationwide is through GetBoxesOfHope.com.
"We've always been committed to reaching our neighbors," Morante said. "We always say our mission field is across the street and around the world, so we began to mobilize our efforts as soon as we saw the crisis beginning."
Providing Help In Ashes
A five-membered family went clueless after their well-equipped house was lost to a sudden fire outbreak. The family members said their neighborhood church helped them with sweatshirts and coats, while their home was still on fire. This good deed was a sigh of relief for them. The family members did not even have warm clothes on their bodies. The school district offered free meals to the children even in the midst of the outbreak going on. The mother of the family appreciated the do-good activity of gathering people together for praying for them.
Distributing Food
During these tough times, when many people are testing positively for COVID-19, the church decided to do good and be a partner with Convoy of Hope. The pastor said that they are giving hope to people in the form of delivering a box to their front door, which also contains groceries. The work has brought huge relief to people who were earlier struggling to meet their everyday needs.