The Tunnel to Towers Foundation has just announced that it has received a $100,000 donation from Proper No. Twelve Irish Whiskey. The Tunnel to Towers Foundation was established in fond memory of a fallen 9/11 FDNY firefighter, Stephen Siller.
Siller made the supreme sacrifice and laid down his life for others on September 11, 2001. The money will go into the newly created "COVID-19 Heroes Fund" by Tunnel to Towers Foundation, according to the GlobalNewsWire press release.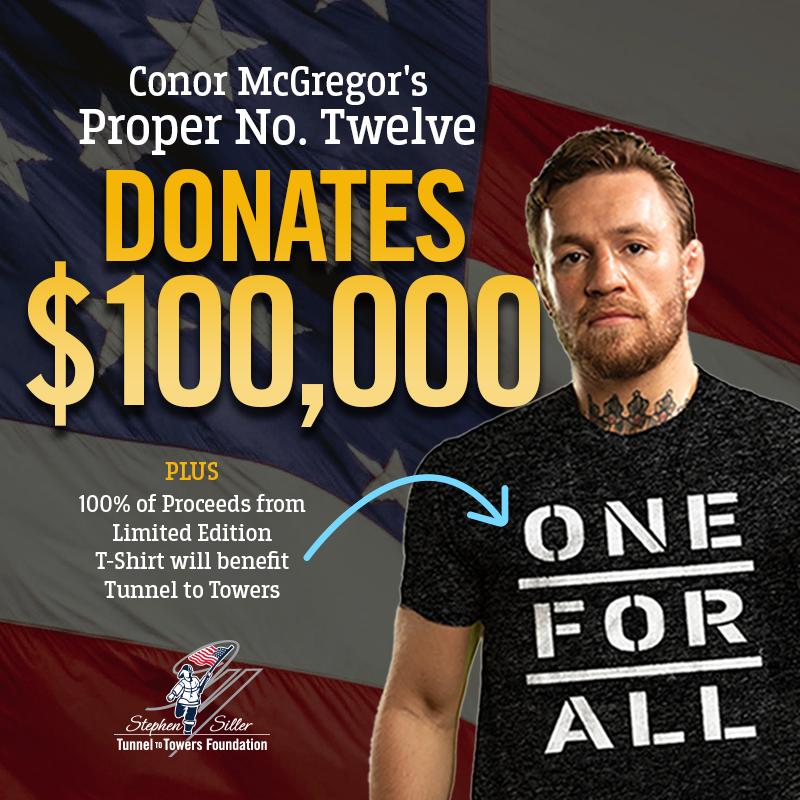 COVID-19 Heroes Fund
The newly created fund will cater to myriad needs in the present COVID -19 pandemic. It includes supporting frontline health care workers who are at the greatest risk. It is also providing meals and financial aid to the dependents of those who suffer mortality due to the COVID-19. To date, the "Tunnel to Towers" Foundation has offered support to the emergency crews, veterans, as well as their families and, have spent over $250 million.
"We are so proud to continue our work with Conor, Ken, Audie and the Proper No. Twelve Whiskey team. This donation is another example of their unwavering commitment to supporting our brave men and women in uniform. Now in these unprecedented times – they are helping the Foundation make sure frontline health care workers are being fed and have the tools they need – to save lives and keep themselves safe," said Frank Siller CEO and Chairman of the Tunnel to Towers Foundation.
Co-Founder & Co-Chairman of Proper No. Twelve, Ken Austin added that his company believes in the concept of "One for all". He added that the present COVID -19 pandemic has given us a chance to express our gratitude to our police, the good Samaritans, firefighters, and EMS and health care workers.
New York, the new epicenter
New York has become the latest hotbed of the COVID 19 pandemic. The foundation has already obtained an initial shipment of N95 masks and gowns. These are to be distributed to hospitals across the US. It will also help protect the health workers who are at the forefront of the battle against the virus in the US.
The emergency staff is at the frontline of the fight against COVID -19. These are unprecedented times and the Foundation is at the forefront to express gratitude to the police, firefighters, emergency medical services and health care workers who are putting themselves in harm's way every day for all of us.
You can also do good by donating $11 per month, a mere trifle. You can also contribute by buying the 'One for All' T-shirt.  All proceeds will go to the Tunnel to Towers' 'COVID-19 Heroes Fund.'