Lowy's Moving Service has distributed 2,500 cases of Girl Scout cookies to New Jersey hospitals fighting the coronavirus. With plenty of depressing news available, that is good news indeed!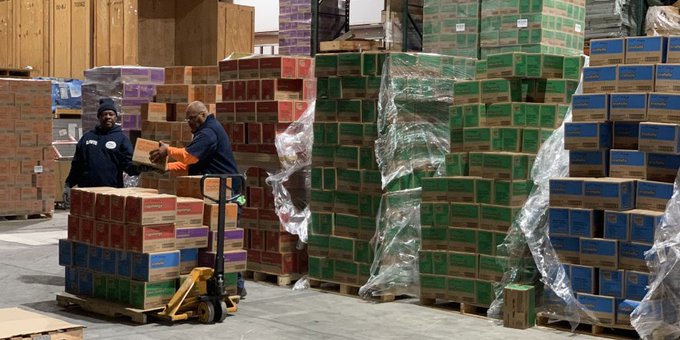 While people across America and around the world are impacted by the pandemic, there are stories of good. Those give us hope, increase our faith in the almighty, and make us appreciate people who do good. The generosity and resilience of Americans (and of course many around the world) can easily be seen in stories like this one.
Gesture appreciated by health workers
Every case has 12 boxes of Girl Scout cookies, so 30,000 boxes of cookies have been delivered by Lowy's. As Girl Scout cookies will do, the arrival of those delicious treats brought smiles to the faces of the health workers. Hospitals that received cookies included the Robert Wood Johnson University Hospital and the Hackensack Meridian Hospital.
They thanked Lowy's profusely and said they were very moved by the gesture. Rahway hospital also acknowledged the gesture. In a post on Facebook they wrote, "A big thank you for the Girl Scout cookies for our staff."
'Move for Hunger,' reaching  out to the needy
For the last 10 years, Lowy's Moving Service has been "doing good" by distributing food through its charity arm, "Move for Hunger." Move for Hunger started in a modest way with a 300-pound donation of food. The movement grew, and today they distribute around 16 million pounds of donated food each year.
Trying times
Most importantly, in trying times like the present pandemic, the company wanted to do something exceptional. So they joined hands with Jersey Shore Girl Scouts to gather, sort and deliver Girl Scout cookies to hospitals across the state.
The group is active in the Neptune, Lakewood, New Brunswick, Newark, Somerset and Hamilton, areas.  The company is also helping distribute N95 masks.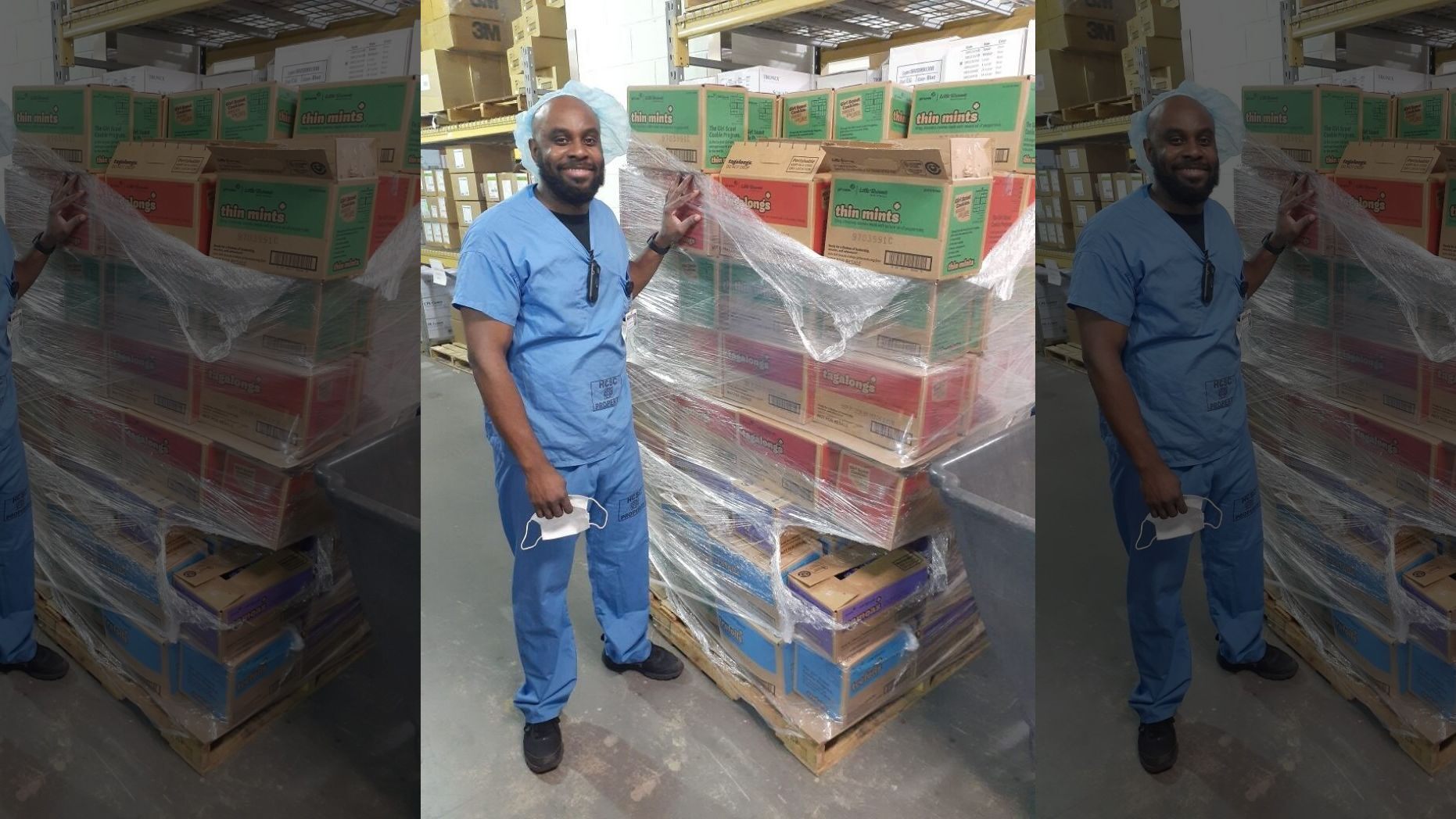 Girl Scouts well-known for charity
The Girl Scouts organization "sells" the cookies for donations, and they sell a lot of them. Each year people purchase 200 million boxes of Girl Scout cookies, and millions of dollars from those sales help do good. And you don't have to wait for the annual sale to get them, just head over to the Girls Scouts website and you can buy or donate cookies just like Lowy's!
Why New Jersey? That state has become the second most infected state in the US. Lowy's, which was founded and is still based in New Jersey wanted to help close to home. They have been in business since 1924 and are family owned. When they saw what was happening they immediately recognized it as an opportunity for the company to contribute and "do good."
We hope you look for ways to do good where you are, too!