A New Jersey Golf Club has spawned a national movement to give supplies to local hospitals. Across the country there are shortages of masks and protective gear, and some healthcare workers are so busy they barely have time to eat.
While medical professionals all over the US are doing a commendable job in very challenging conditions, members at one club thought they could help them directly.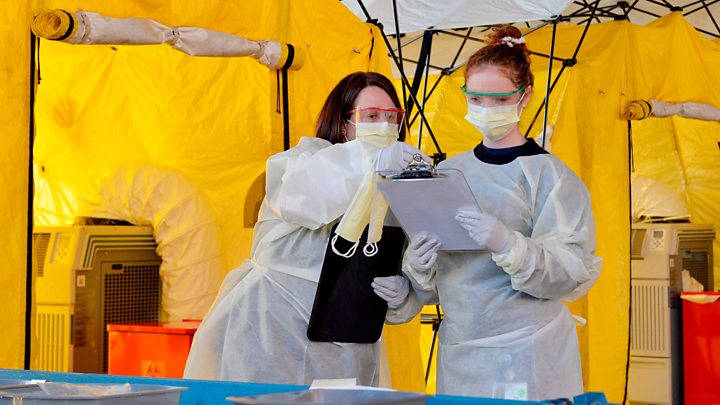 Doing good to society in trying times
David Bachman, General Manager of the Spring Brook Country Club was a guest on the Fox and Friends show. In an exclusive interview with the show, David poured his heart out. He said that members at Spring Brook wanted to help their local hospital, and they did that by delivering four pickup truckloads of water and Gatorade.
In the interview he encouraged other people and golf clubs to help in their communities as well.
David's call did not go unheeded, and more than 60 clubs across thirteen states in the US have "chipped in" to help. Within a week after David's interview he had received a deluge of offers for supplies from different golf clubs around the US. Everyone wanted to know how they could best help and contribute. Very quickly, a group called Clubs Help was created. 
"In the last 11 days, we created a national charitable organization called Clubs Help. The organization brings the Country Club and/or key person together with a key person at a local hospital," Bachman said.
Playing a big part of the creation of that organization was professional golfer and four-time major winner Ernie Els.

Ernie Els joins in to help
Bachman said that immediately after his interview on Fox and Friends, Els reached out to ask how he could get involved. He wanted clubs across the country to participate in their local communities by supporting those on the front lines. It was through that discussion that Clubs Help was born.
Robert Goulet, Entertainment Sports Inc, also contributed much to the effort. Using his connections and business skills, he helped create a network to connect different clubs across the nation and then helped those clubs connect with hospitals.
Good for Spring Brook, Ernie Els, and Clubs Help! They are all doing good, and we can join them in that.