The Sand Bar on Tybee Island, Ga, was forced to shut down during the virus outbreak. It quickly became difficult for the bar tenders and musicians of the café to survive without pay. Jennifer Knox, the owner of the café, found a way to help the staff during the time of crisis.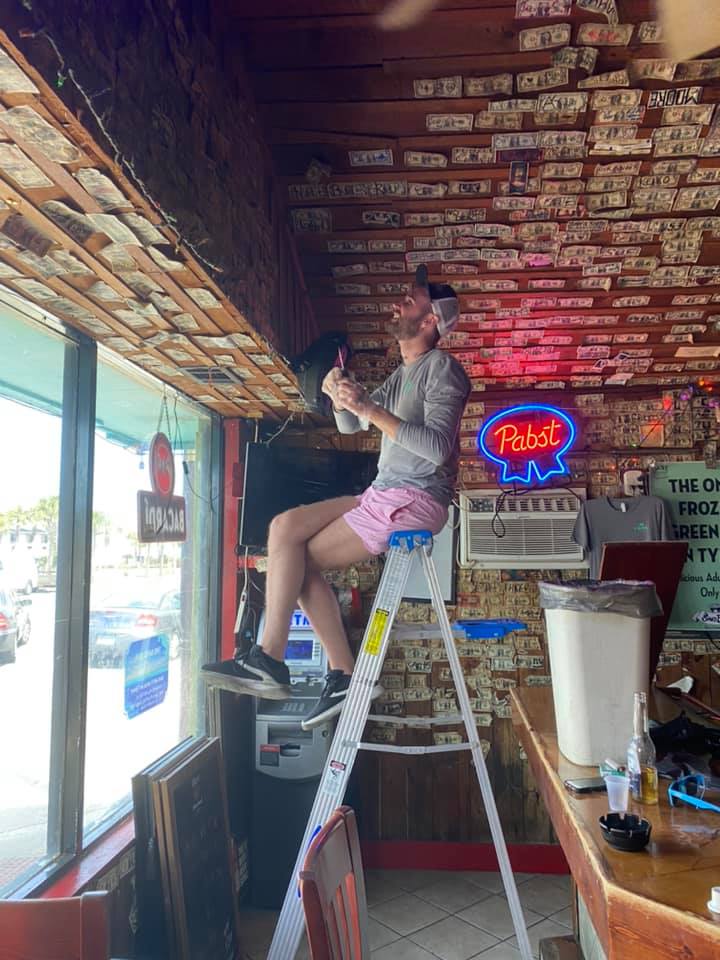 Initiative To Do Good for The Staff During The Pandemic
The customers like the café for its unique décor. It includes a large painted mermaid, chalkboard signs, and very unique wall and ceilings. The walls and ceiling are decorated with dollar bills customers have signed and left for everyone to enjoy.
Knox was so worried about her employees she decided to remove the all of the bills and distribute them between the workers. The trend of putting the money up started 12-14 years ago, so she decided it was time to make a change in the looks of the bar.
Jennifer, along with five other volunteers, spent three full days to take the bills off the wall. They un-stapled them and managed to collect $3714 which she divided amongst the three-bar attendees and two musicians.
Further Plan Till This Ends
Knox decided to open a Venmo account for the patrons and fans to donate directly to the staff. This act of doing good will help tremendously until this time of uncertainty passes.
Once the coronavirus pandemic is over, Knox plans to keep her business running as usual. One thing that will not remain the same is the appearance inside the bar. No worries though, it's a great time to look forward and start something new…something good!