A group of Canadian high school students created a hotline that will offer positive messages or some funny jokes to engage the senior citizens stuck in isolation during this pandemic.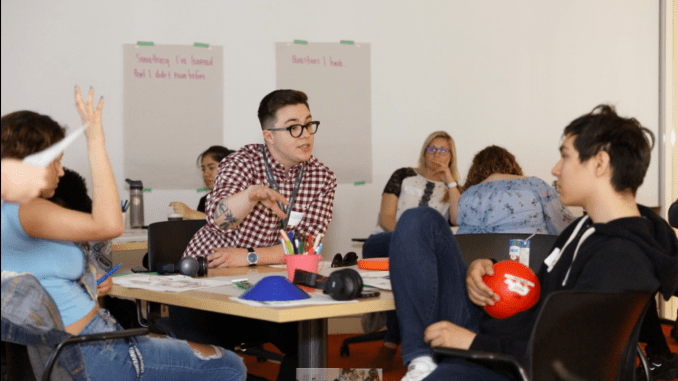 The free hotline 1-877-JOY-4ALL, aims at providing a friendly voice on another line. It includes clear recordings of several jokes, kind messages, letters, music, and poetry. The main goal of starting the hotline was to keep everyone happy and engaged during these rough times. 
The Joy4All site says, "During these challenging times and ongoing public health measures, we know that it is quite difficult for folks and seniors experiencing isolation." 
A group of recreational leadership students in Calgary runs this Joy4All project to do good for the community. Their aim is to make the community a better and safe place.
Opinions of the students on this Initiative 
Jared Quinn, a student from the group, believes that the program will eradicate the generation gaps. Thus, it will eventually allow the seniors and students to interact more with each other, no matter what the age gap. 
A hotline launched by Calgary high school students offers pre-recorded jokes, stories, motivational passages and poems for seniors in self-isolation. https://t.co/ab5XEhsbxN

— CBC News (@CBCNews) April 12, 2020
According to Canadian Broadcasting Corporation (CBC), Quinn said that one needs to show love to people who are not from your generation. You can learn a lot of wisdom from the elders, along with respecting each other. 
Ali Ahmad, a 16-year student, actively wants to spread happiness among the older generation. He said that with this project, we all would be able to show our values to people who are in self-isolation. The Joy4All project will do good for self-isolating seniors. They can look forward to new things that will amuse them. This project will also freshen up the mood of the isolated people and will help in saving lives. 
Strong expectations from Joy4All Project
Students are also waiting for the project to grow as they want to add more engaging content to the website. Jamie Anderson, a teacher, told the CBC, "A lot of folks who are in isolation are missing their families right now." 
The students remarked that they are making efforts to do good to society. This act of kindness from the part of students will surely bring joy to the seniors impacted.