As the nation goes into a lockdown and the evening news is full of data and bleak statistics, there are Good Samaritans who insist on doing good and help the community get through these difficult times.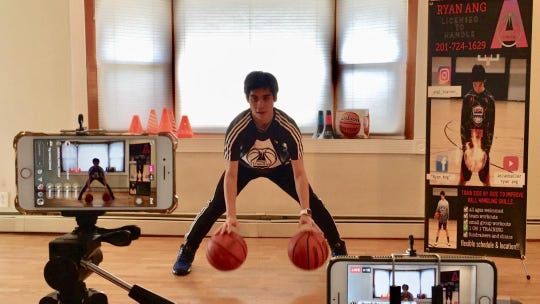 Here are a couple of stories that will reaffirm our faith in the almighty and make us realize that God is up there to take care of his most precious creations.
Chilling at home and sweating it out
Ryan Ang, 16, is a Hackensack High School point guard. Ryan also holds the rare distinction of being the youngest basketball trainer in New Jersey. He charges a modest $25 per session and has about a hundred clients he serves. However, with schools closed, Ryan is offering free basketball lessons and can be accessed on Instagram and Facebook. Ryan feels that he is adhering to the social distancing norms. At the same time, he is also helping the students utilize their free time for some training. More than ever, our nation needs such selfless acts.  It gives hope and strength in the face of present testing times.
Art lessons and art supplies
Judy Cohen owns an art studio by the name 'The Paint Box' in Oradell.  She is offering online art classes and free supplies to seniors who are not in a position to buy them.
She roped in a few of her like-minded friends and started a donation drive to subsidize the cost of the art materials. The materials could cost anywhere between $50 to $60.
The group has already collected $300, enough to buy supplies for six senior art students. Judy is not stopping with this, and she plans more such ventures.
It includes classes in nursing homes and pediatric hospitals. The underlying motto is "Art releases stress," Cohen added.
This is one way to connect deeper with the community. In such trying times, even small deeds like the one by Judy helps to remove distress and draws the community closer to one another. It makes the faith in God stronger and motivates people to help others.