Charity is never bound by age, maturity, or even wealth. Even if material wealth is hard to come by, there are countless ways to share your "wealth of talents" with others.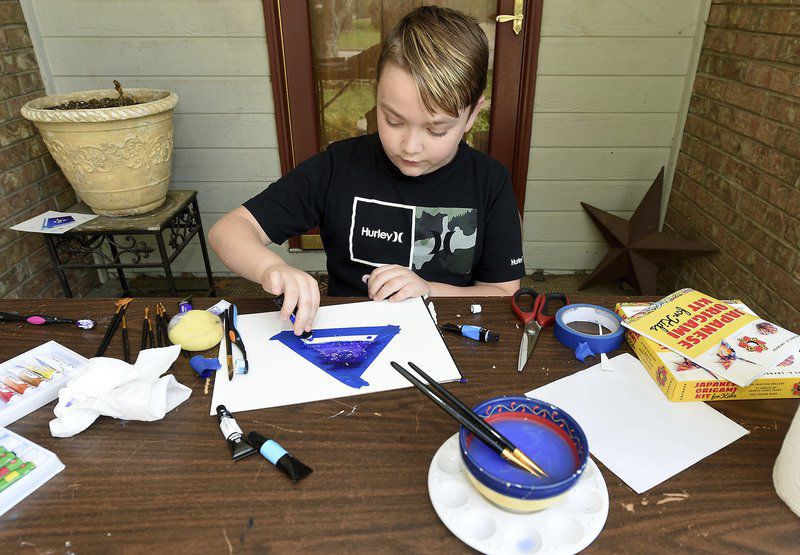 God cares for those who care for others and go beyond their means to help others. One such person with a golden heart is Alex Brady, 12. He cannot bear to see any kid in distress and therefore uses his drawing skills and creates artwork which he sells later to help the underprivileged.
A child with a heart full of love
The 12-year-old samaritan who has a heart of an angel combined his artistic talents and free time to support one of his charities, Children's Haven of Southwest Missouri Inc.
Talking to Joplin Globe, he said that in the present challenging times, it is not only the elderly who are being affected. Like in most crises, it is the children who are most vulnerable. Therefore he decided to help the kids get through these difficult times.
Charity is in Alex's genes. Alex is the son of Stephanie Brady, a longtime volunteer in the community and executive director of the Community Clinic of Southwest Missouri. So when Alex asked his Mom about selling his artwork for charity, she readily agreed. Secretly she was thrilled and was satisfied that her son was the exact mirror image of her. One might say he has a heart like her.
Using Facebook for selling art
 Alex also opened his own online Facebook shop called "Alex's Arts for Charity," He sells a variety of artwork. The boy wants to collect at least $1000. Among the wares he sells online include everyday stuff, origami animals, triangles, and so on. He also takes special orders to accomodate the wants and needs of his customers.
His parents were very supportive though they did not expect him to raise more than $100. However, Alex exceeded all their predictions and collected $420 in donations to Children's Haven. The counters are still ticking, and sales are booming.
My hope is that this story of a young man's giving heart will inspire you. Inspire you to look around and see what needs you can meet for others. Do Good for your friends and neighbors, it's in you!