Former Royal couple Prince Harry and Meghan Markle are no longer associated with Royalty. They have become ordinary folks and are enjoying their new incarnation to the fullest.
Away from the pomp and glitter of Buckingham Palace, the adorable couple is trying to have a life of their own and financial independence.
They have relocated to Los Angles and, for the last two days, are exploring the city. They are also enjoying delivering meals to vulnerable families through Project Angel and other philanthropic activities.
Finding new meaning to life
According to the Daily Mail, the former royal couple is finding a new meaning of their existence in the United States. They are trying to keep busy doing good deeds in the United States. Besides distributing food to the needy, the couple is also distributing food to the critically ill residents of the city.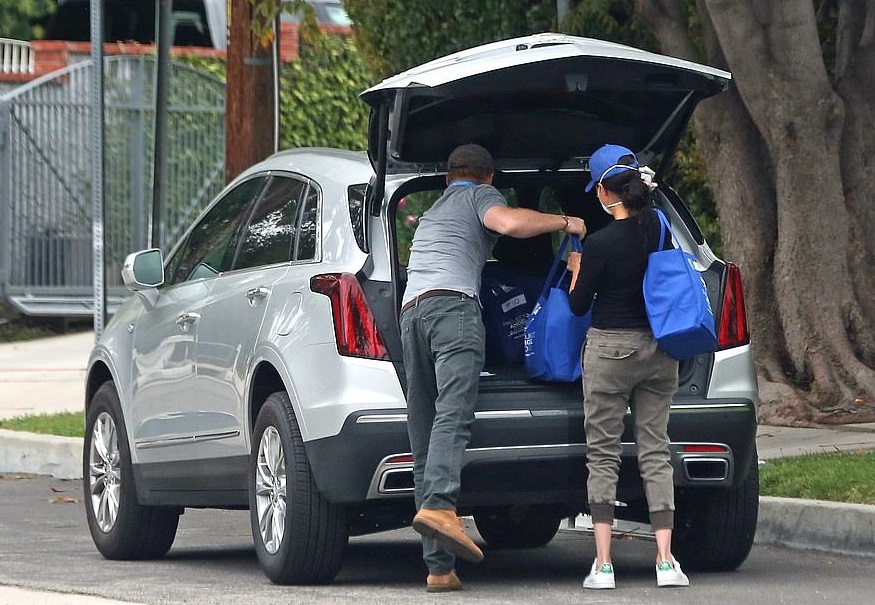 Meghan was a part of Los Angeles before marriage
Both Harry and Meghan have seen the ups and downs of life in the past. The adorable couple never lost any opportunity to be a part of any charity program and doing good. Meghan was a small-time actress and worked in the TV legal drama "Suits" before she met Prince Harry.
LA was her home town and she knew every part of the city like the back of her hand.
Meghan was an integral part of The Hubb Kitchen in North Kensington. It was also the first charitable venture by Meghan when she became the part of the Royal Family. The group produced a charity cookbook. The proceeds of the book went into expanding their charity work into other avenues.
The Daily Mail reports that old bonds were rekindled when Meghan met the women of the Hubb Community Kitchen. In Meghan's words- "The spirit of the Hubb Community Kitchen has always been one of caring, giving back and helping those in need, initially."
Prince Harry and Meghan Markle are doing good for people in need. Their generosity will provide a glimmer of hope for the residents in Los Angeles that are hungry and scared in this time of uncertainty.