There is a dark cloud of mayhem everywhere. On the brighter side, there is hope because many people are coming forward to help those who are in need. The lockdown has disrupted the whole economy, and millions of people are in deep trouble as income sources are draining up faster.
People need money for survival, and in the absence of the source of income, it could be challenging to maintain social order. The economy will get back it's momentum, but it will take time. So, what to do in this transition phase when people need support for survival with dignity? People like Mark Kanter, the president of MBK Management Inc., understands the pain, so he is providing food supply to all his tenants.  The company manages apartment complexes throughout Los Angeles County, including two in the Santa Clarita Valley.
"The people who live paycheck-to-paycheck or don't have significant savings are the people that are being affected the worst by what's going on. So what can I do?" The Signal quoted Kanter as saying.
He that is merciful will lend unto his neighbour; and he that strengtheneth his hand keepeth the commandments. — Sir 29:1
Doing Good
Starting with an idea to supply pizza and drinks to only those most affected, he soon made it available for all. To make it more useful and inclusive, he started delivering grocery bags comprising of all necessary food items to the needy tenants.
The best part is the inclusive approach, as it is helping local businesses remain afloat in troubling times.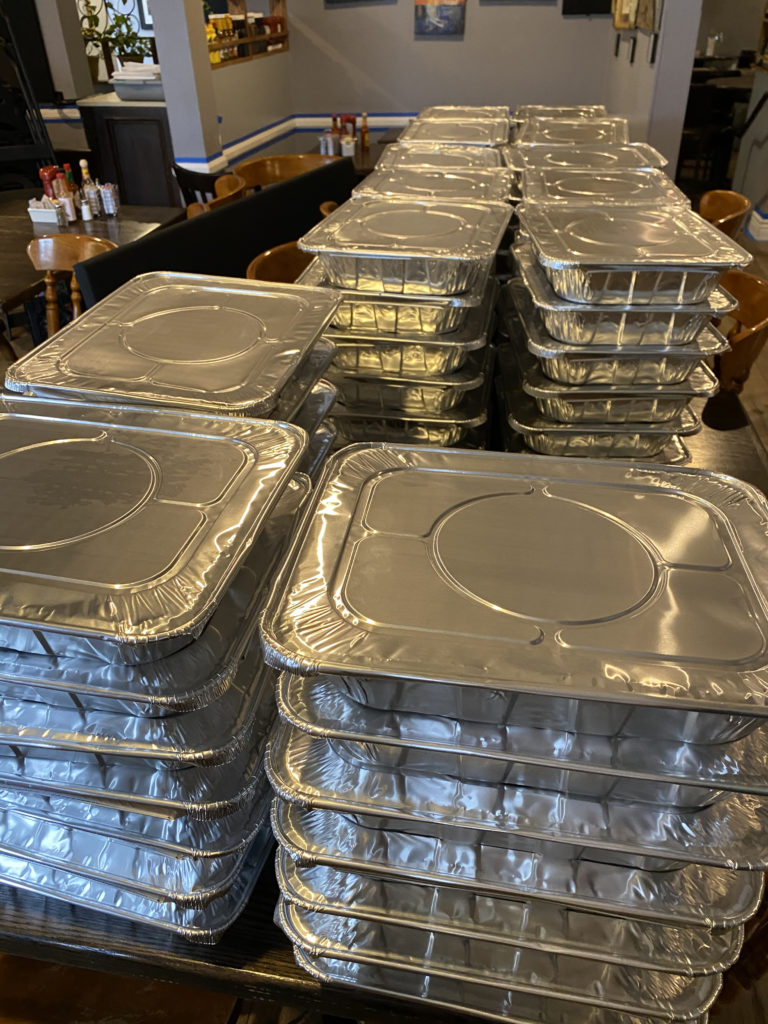 "We could not only help keep people in business and support their local businesses but also provide food to our tenants," the portal quoted him as saying.
Grocery bags comprising meat, onions, tomatoes, cabbage, bacon, and steak were delivered to tenants of his apartment complexes.
United in Fight and Survival
The great deed of food-supply to the tenants is now helping local restaurants. Social distancing has made it impossible for restaurants to keep employees. Kanter also partnered with local restaurants to provide dinner to each tenant.
Just imagine the happiness of those 225 families of Santa Clarita and Pacoima who are receiving food supplies in this troubling time. This is the way God guides us to do good.
Nothing in Return
At the end of the day, those smiles matter most. He gets several nice thank-you cards on a daily basis, but for him, it is not about bottom-line.
His philosophy is simple, "When you do things for the right the reason, it comes back to you in one form or another." And for him, it is certainly not his last donation. Difficult times test your character, and everyone should do his/her best to help those who are in need.
We all can also do what Kanter is doing. It is not about strength and scale, just to step up and help somebody in need. The joy of giving will fill our lives with positive energy, which will transform everyone as a person, forever.