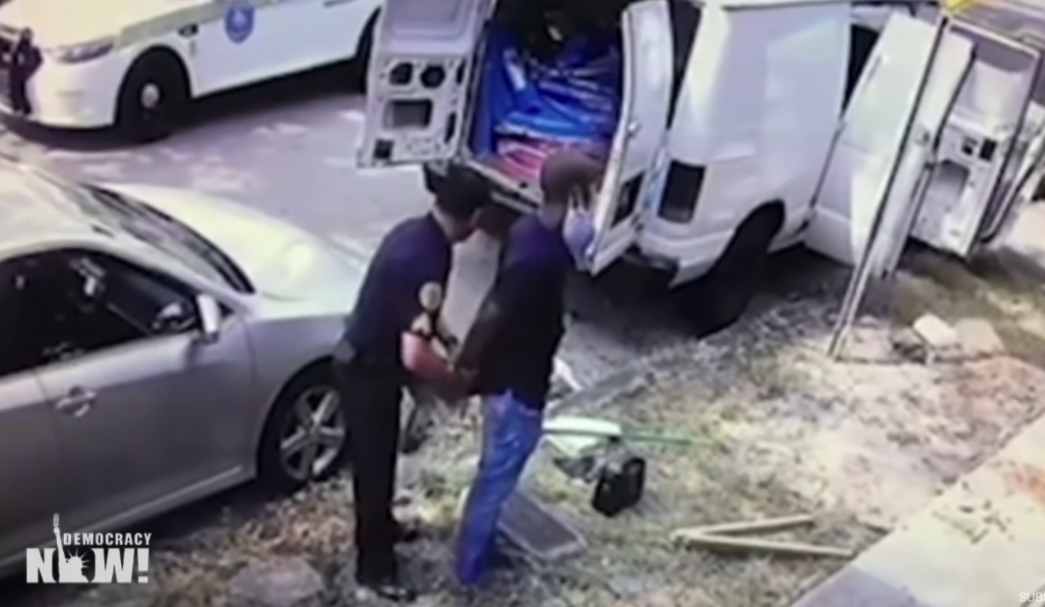 The world is going through a global crisis these days. A lot of volunteers come forward and do good to others. One of those, a physician and associate professor of medicine at the University of Miami, Dr. Armen Henderson, volunteered to test the homeless in the city. However, last Friday, when he was loading his van with tents and other necessities to provide to homeless people, a police officer accused him of littering and handcuffed him.
According to the NY Times, Dr. Henderson says that he kept his face covered with a mask as a precaution from the virus. In an interview with Democracy Now, Henderson said, "He was like inches from my face, yelling that I should call him sergeant and sir, and with no mask or gloves on. I could feel his saliva on my lips."
He further added, "While he was in my face, I pretty much kept quiet, just waiting for my wife to come. Once she came outside, he said: "I am going to need to see some ID." She got her ID, showed him that we actually lived here, and at that point, he pretty much let me go. The entire scenario is really sad and disappointing.
This entire episode got recorded by Henderson's CCTV camera without the audio. The video spread like wildfire. It provoked the people and, within 24 hours, Jorge Colina, the Miami Police Chief, decided to launch an internal investigation.
'Unsheltered people require more attention,' says Henderson
To Dr. Henderson, unsheltered people are the most vulnerable people. In response to why he prioritizes only the homeless people, he said, "We have to shelter in place, to social distance. For someone unsheltered, it's impossible to do those things. In a pandemic, these are the most vulnerable individuals, who we're supposed to be paying the most attention to. The individuals that sleep on buses, on bus stops, on benches. When you're talking about a public health response to a pandemic, you have to focus on those who are using the public spaces the most. It's been hard to get testing…if you're not a rich person."
Regarding the police officer, Dr. Henderson wants him to apologize. He says, "I want him held accountable, and I want an apology."
A faster testing kit in the process of development by Dr. Henderson
Dr. Henderson still continues to work in Overtown, developing a testing kit that aims at showing results in just 15 minutes. This kit is faster in comparison to the previous one that used to deliver the results in four to five days. We wish him success with that, and we surely hope that he continues to do good just the way he is doing.