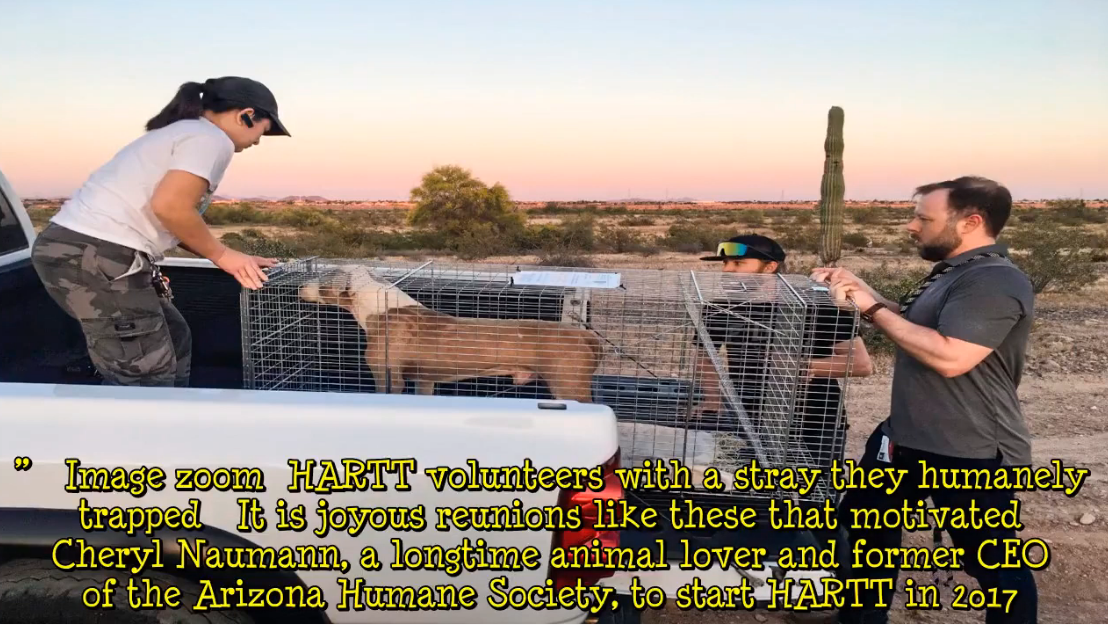 A dog rescue organization is doing good using high-tech methods of rescuing lost pets throughout Arizona. The organization is known as Humane Animal Rescue and Trapping Team.
They recently recovered a dog that had been missing for 34 days, using a variety of tricks and treats. HARTT of Arizona is made up of 50 good people and is directed by Cheryl Naumann.
Good people helping those in need
When they found the dog, he was shaking, cold, and hungry. The CEO of Arizona's chapter of HARTT, Cheryl Naumann, says that it feels great doing good and making an impact in an animal's life. The local organization started in 2012. Their first successful recovery was a dog that was living near a highway.
Cheryl launched HARTT by recruiting volunteers who spend days posting fliers to alert the area about a lost-pet. Once the missing animals are spotted, the group uses high-tech cameras to track them. They will even sit for hours and days next to traps until the lost pet enters and is safely caught. Cheryl Naumann runs a pet resort, as well as a shelter that HARTT houses animals rescued.
People of Arizona coming together to do good for pet owners
The group finds success by not giving up and has rescued nearly 800 dogs, as well as a few cats, according to People. Some pets have been missing for two years. HARTT works the entire Maricopa County that covers 9,200 square miles. The group provides comfort to not just pets but also the pet owners.
Even as the temperatures rise in Arizona, the good people of HARTT and volunteers continue to look for lost pets and reunite them with their owners. As the summer continues, HARTT is expecting, more people will need help finding their lost pets.  Naumann attributes the group's success to never giving up hope. They realize that hope can do more than their high-tech tricks and treats.