Steven Glasscock had just landed from a flight along with his friend Steven. Then they overheard that there was an emergency airplane inbound. A flight instructor himself, Glasscock raced to the accident site and drove as close as possible to the site.
Taking the pilot to safety
The pilot was severely injured but still breathing. The first thing that Steven did was to remove the pilot to safety. Steven knew the plane like the back of his hand because he had flown the aircraft before. After removing the pilot to safety, Steven went back to the burning wreckage to cut power and use a fire extinguisher to douse out the fire. He hoped to prevent the fire from spreading from the torn wing to the fuselage.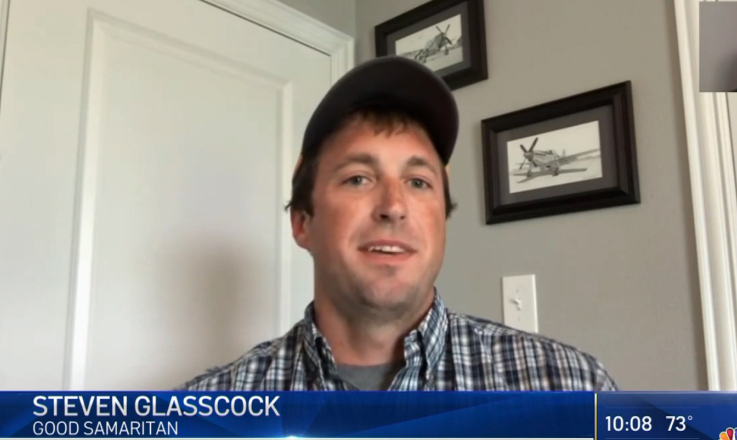 Experience helped
Steven's saving act was helped by the fact that he is a flight instructor and was familiar with the airport and the environment. Steven could see the plane tremble as the pilot tried to stabilize the plane. "If only I was in the cockpit," thought Steven. Many of his students who he taught are ace pilots today.

Split-second decision
Steven made a split-second decision and decided to dash. Steven had to jump over barbed wires and dredge through mud before he could reach the cockpit. He found a semi-conscious pilot bent over the joystick. Steven had to act fast because the fuselage of the plane was like a ticking time bomb.
There is a saying –"God always rewards the brave." God rewarded Steven's unselfish and brave act, and he had the satisfaction that today he has saved somebody's life.
Greater love has no one than this that someone lay down his life for his friends. (John 15:13).

Greater love has no one than this, that someone lay down his life for his friends. — Jn 15:13
Blessed is the person who puts his life in peril to save someone else's life.
Doing good for someone at a moments notice speaks volumes about their heart. If you know of a similar story let us know and we'll share it and spread the good.