Savannah Kulenic and Dylan Perkins had a dream wedding in Hawaii planned, but chaos altered those plans. Luckily the happy couple had backup plans. Despite not having a venue or ring, they found a way to hold a small ceremony at a family member's beach house on Topsail Island.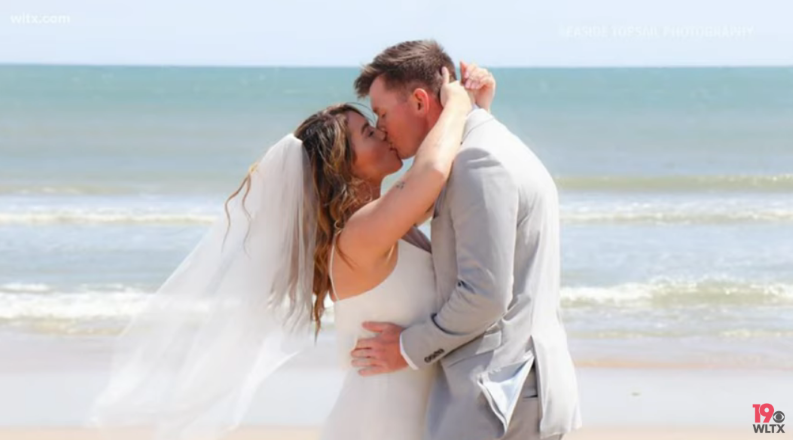 The couple received good news
Just a day before the wedding, the couple got good news, the company making the wedding rings had reopened and would deliver the ring overnight to the couple via FedEx. However, the wedding party discovered one problem. The ceremony was at 3:00 PM., and the ring was not expected to arrive until 4:30 PM.
On the day of the wedding, the party arrived and made their way to the beach-front ceremony. The wedding photographer left a note on the front door for the FedEx delivery driver, alerting him that he is delivering the wedding ring.
The FedEx driver was doing good after realizing what he was carrying. He immediately headed to the ceremony, which had already begun.
FedEx delivery driver does good delivering ring
As soon as the delivery man arrived at the beach, the bride-to-be started running towards him. The two met midway on the beach, and he handed over the ring to her. The wedding photographer immediately took photos of the happy moment.
The wedding photographers shot big weddings with lots of people. However, they considered this to be the most special wedding they ever photographed. Engel was just glad he was able to do good for this married couple. He joked about being the last-minute ring bearer.
This shows that people continue to do good even in the midst of chaos. Engel can return to work, knowing he did good for himself and the married couple. The couple will cherish the moment forever.