The current environment we find ourselves in has turned the way we do things completely upside down. One person experiencing that in a personal way is the future mother and nurse Christine Sullivan.
Her shower was postponed by unforeseen circumstances several times. When it got rained out on Sunday, her good friends made sure it wasn't going to happen again.
Friends and family of Christine do good to celebrate the upcoming birth of her child
Sullivan will be giving birth to a baby girl on June 10. She was supposed to be having her baby shower this month at the Crystal Room, South Beach. However, Governor Andrew Cuomo's decision to re-open by the end of April, the shower was pushed back to May 15. When it was announced that the stay at home order was extended through May 15, the good people in her life had to step in to give her a unique shower.
Family and friends were disappointed when they couldn't host the actually planned shower. A family friend offered up the idea about a "drive-by shower." Her sister, Sullivan, planned the drive-by shower with the good people in Sullivan's life.
Family and friends give back as the soon-to-be mother is a nurse
The "drive-by" shower started at Wickman's home, and over 20 cars then proceeded to drive to Sullivan's Richmond residence. Cars decorated with pink balloons and signs celebrating the coming arrival of a baby girl proceeded along the road. The attendees even wore themed masks.
Her crazy work schedule as a nurse kept the event from being a surprise.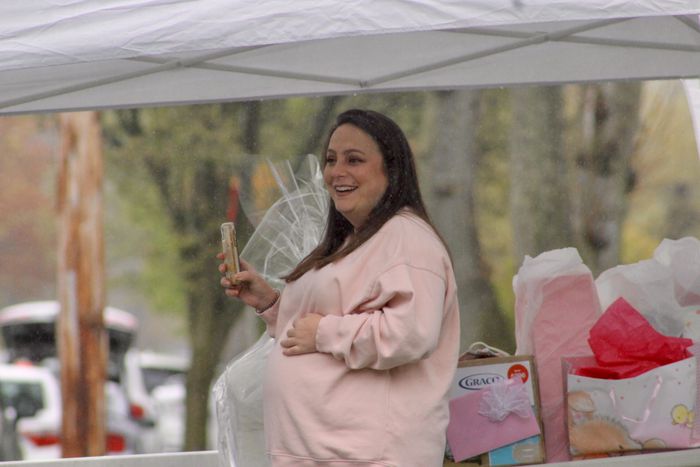 While her good friends wanted the shower to be a surprise, they had to work around her crazy work schedule. She's currently a nurse working in the nursery at NYU Hospital in Manhattan. She's under a lot of stress right now, but these good people are helping to ease that stress with this "drive-by" baby shower.