Brett Byler loves spending time with those close to him. Brett Byler is a California police officer and ex-Marine. His family and friends are doing good to help him cope with a serious cancer diagnosis. Despite the uncertainty they live in now, the public has found a way to do good and surround him with love.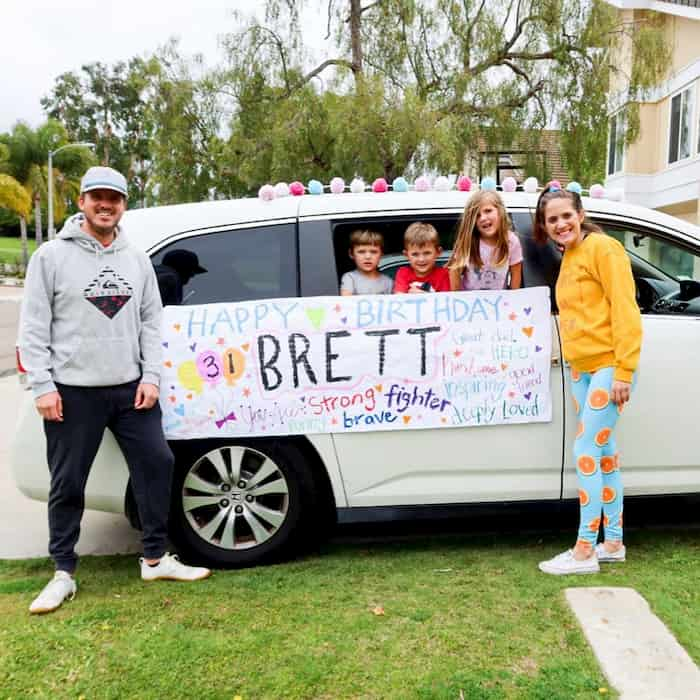 Community doing good for local police officer suffering right now
The father of three ended up being diagnosed with an aggressive form of brain cancer. Doctors have told him he had between 12 and 18 months to live. Brett has begun chemotherapy, radiation, and surgery.
Brett enjoys talking and cracking jokes with his friends. Due to circumstances, limited interactions means it's really hard to stay in positive spirits.  However, the good people of his community found a way around that and gave him a drive-by celebration.
His coworker coordinated the event. They invited as many people as they could while keeping Brett in the dark. The celebration was on Easter and was led by his brother Brandon, who happens to be a fellow police officer.
More than 120 good people joined the parade in their cars, all with people holding up signs. His wife, Mariah, said they couldn't help but cry, the love from these good people was overwhelming.
The community doing good to help those who can't during this trying time
Brett said it was the best birthday ever, and it's proof that good people are out there willing to help others. The good people of this community came through, and while they may be apart physically, they are with him in this together.
The community also came together to help support Brett and his family by helping pay their medical bills by donating money.  Mariah said this is the most love they have felt from strangers ever.