There are two things in the world that ensure the survival of living beings. Collaborative spirit, and willingness to try new things. The Sheldrick Wildlife Trust is a shining example of both.
Since, we all need to tune in to some good news, let me share a story with you. The heartwarming episode of a baby zebra will surely make your heart melt.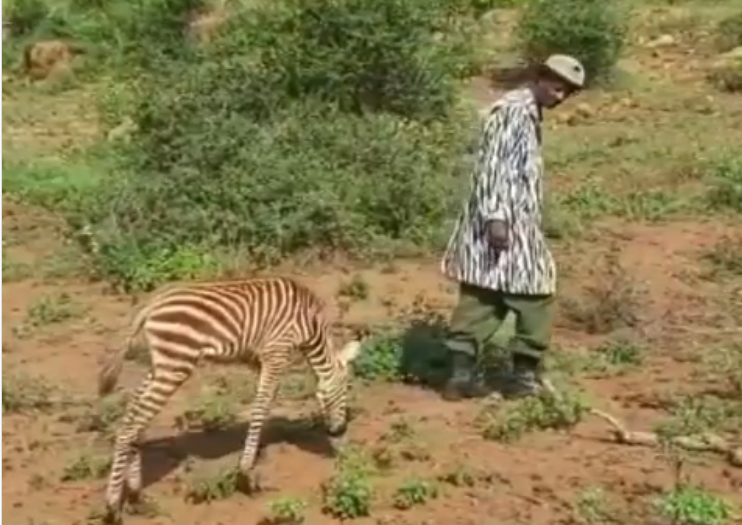 Unconditional Love and Care by Rescue Operation
The baby zebra was just a few days old when he came face to face with a pack of hungry lions. Seeing no other way out, the fighting spirit of the infant animal forced him to seek shelter within a herd of goats.
Knowing that the youngling needed utmost care, the herdsman brought it to Sheldrick Wildlife Trust. Since then the workers of the rescue organization have done a great job taking care of the zebra.
They have named him Diria and are sincerely committed to the survival of the animal. Even taking a step further, the workers are donning a zebra print coat, to let Diria form a maternal attachment.
Ever since Diria has arrived in the organization it has done exceptionally well. And the credit goes to all the carers. It is their kindness and motherly support which has ensured the survival of the baby zebra.
Experience Helped
Be it animals or human beings, all we need is a collaborative spirit and safe hands. The above example shows how a tiny step of collaboration can make a huge difference.
All human beings are blessed with the spirit of doing good for others. The Almighty has given us a life-saving instinct that we should administer towards a generic cause. So let us rekindle our collaborative instincts and come together to support animals.