Good Samaritans can be more than just one. Some are an entire family. One family doing good is the Emmenis family. This family has been spending their daily walks to clean abandoned headstones in nearby cemeteries 37-year-old Ryan van Emmenis has been spending the last few months walking around his neighborhood in Winsford, Cheshire.
A family friend shared a photo of a family headstone in much-needed repair, and this led to the Good Samaritan launching his project.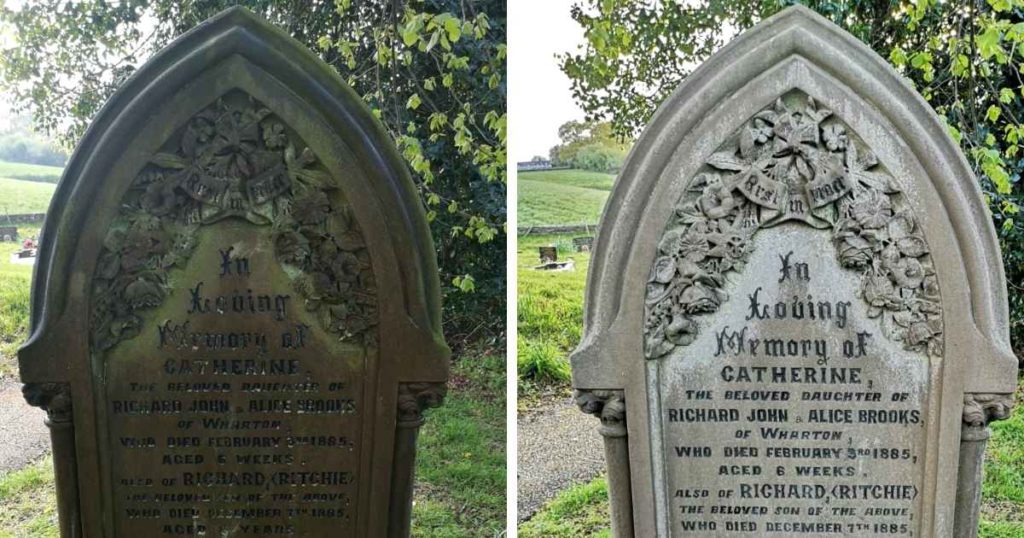 Good Samaritan taking the time to restore the shine to headstones
Emmenis actually has his own cleaning company. So he decided to clean the headstones for free. Each day as he walks through town with his cleaning supplies in tow, he stops by the headstones and tidies up the grave marker. After cleaning up the first one and noticing a major difference, he decided to clean up others around town. Along with his kids, he has cleaned up 24 different headstones in two nearby cemeteries.
While his kids are just using soap and water, Emmenis is using his industrial cleaning supplies for the older headstones. Therefore, Emmenis knows that some of these older headstones are over 100 years old and require extra careful cleaning. The public has been praising this Good Samaritan.
A neglected gravestone keeps people from remembering their loved ones
Ryan van Emmenis says that when a gravestone is covered in dirt and algae, nobody stops by to read it. Now that the headstones are cleaned up, people are stopping by and reading them and remembering the people.
Anyone can perform a good deed like this no matter where they live. All it takes is some soap and water. A good samaritan can go to a cemetery and clean up the dirtied up headstones.
A couple in Lunsford, Arkansas is doing something similar. They have taken it upon themselves to clean up the abandoned Wilson Cemetery in Lunsford. The local cemetery was abandoned after the cemetery committee members passed away several years ago. Jerry Rodgers has become the cemetery caretaker and is working to repair the headstones.
For more details on how to help, you can message Jerry Rodgers here.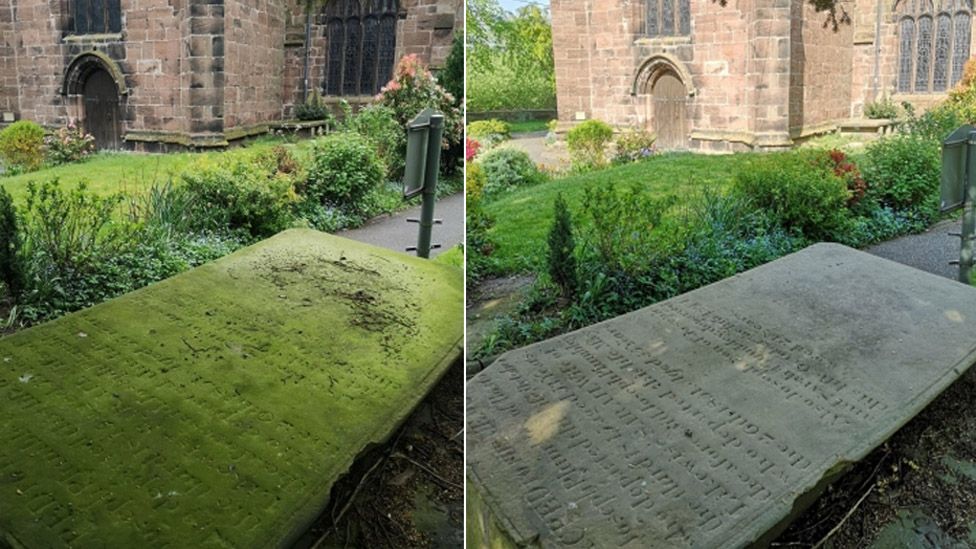 Ryan van Emmenis recently joined with a local church to determine which headstones need to be cleaned. Do you know of anyone doing similar things in your neighborhood, share your stories in the comment section.