As many people struggle financially, an anonymous donor has delivered $150 in gift cards to every home in an Iowa town of nearly 1,400 people. This good person is just looking to cheer those people who may be financially struggling.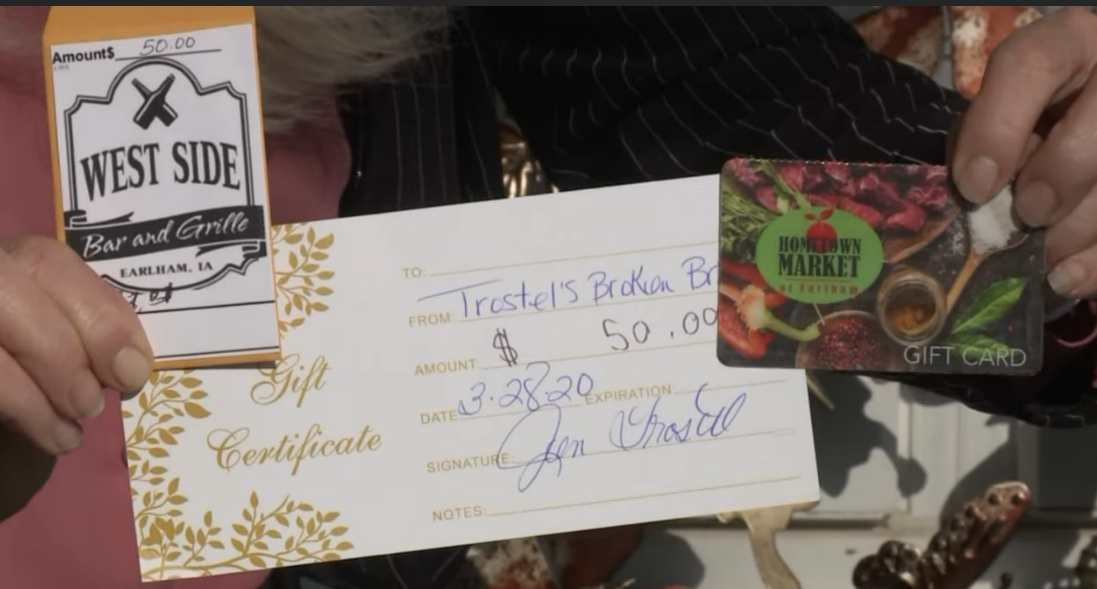 Good Samaritan in small Iowa town helping those financially struggling
The Earlham Mayor, Jeff Lillie, was called by the anonymous Good Samaritan on March 26. The donor asked how he could help the town's economy. The donor originally planned on buying 100 gift cards from three local establishments. The Good Samaritan then called back twice to increase the order to more than 500 gift cards for all 1,450 residents.
Earlham is a town of 1,450 residents, located 30 miles west of Des Moines. Therefore the mayor told him with 500 cards, he's literally giving every home a gift card. When the mayor told him there were 549 homes, he accepted that and made sure every household received a gift card.
Local businesses received an additional $27,000 in business
It took a week for every household to receive a gift card. However, the good samaritan managed to provide every household with a gift card from all three of the local businesses: West Side Bar and Grill, Hometown Market, a grocery store, and Troskel's Broken Branch.
Therefore, the donation increased the revenue of each business by $27,000. And the anonymous donor ended up giving away $82,350 in gift cards.
The mayor acknowledged how hard it was to make financial decisions when it comes to their community centers, libraries, and city hall. However, this action by the Good Samaritan shined a light on the city and helped the community financially survive.
The mayor shared how grateful she was for this surprise donation. Nobody in the community will ever forget what that Good Samaritan did for his fellow neighbors. Everyone struggles financially on occasion and this just shows that we're all in this together. What do you think of this good work? Please post your comments.