Nicholas is only nine years old. However, he has a heart that is bigger than any grown-up. This kid from Marlboro is on a mission of charity.
It all started when Nicholas, 9, got a $25 Target Gift Card from his grandpa. Nicholas Lane regularly watched the news and was aware that many people had lost their jobs in recent times. Instead of spending his gift on himself, he used it to buy food for the less fortunate.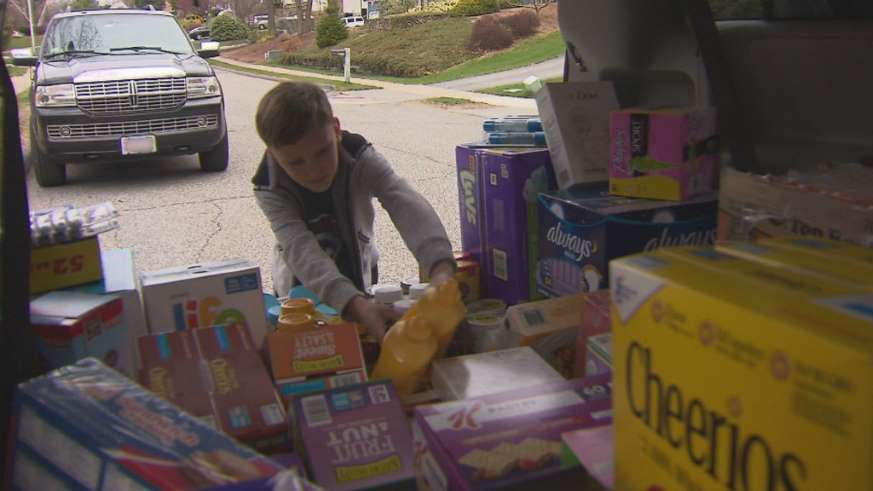 Talking to CBS Boston, the nine-year-old Marlboro kid said, "I was looking at how people lost their jobs, and they didn't have food to eat. I used it to buy people food."
Little Angel of charity
The proud mother of Nicholas later posted her son's selfless act on Facebook and urged others to follow his generous deed. Her request did not go unanswered, and money started pouring in. More than $1300 has been raised, and the flow of funds has not stopped.
The family plans to drop off the items of charity to the Marlboro food pantry later this week. These items were purchased after the list of what was needed was put online. It included toiletries and food. Nicholas never thought that his small act of kindness would have such a significant impact. His family and friends are very proud of his willingness to share.

Child Samaritan sets an example
Adrianna, his sister, said, "I am very proud of him. He's always been like that,"
Children are the most precious gift from God. The Bible also considers the kids as the most crucial entity in His Kingdom. We take special care of our children, and they learn to take care of others.
Thus spoke Mother Theresa, "The child is the beauty of God present in the world, that greatest gift to a family."
We love to hear of people, and especially children, doing good for others. Share with us in the comments if you know of kids that do good!