The United States has over 82,000 veterans living in nursing homes. Those who served in World War II, Korea, or Vietnam have ended up living conditions far from what they expected.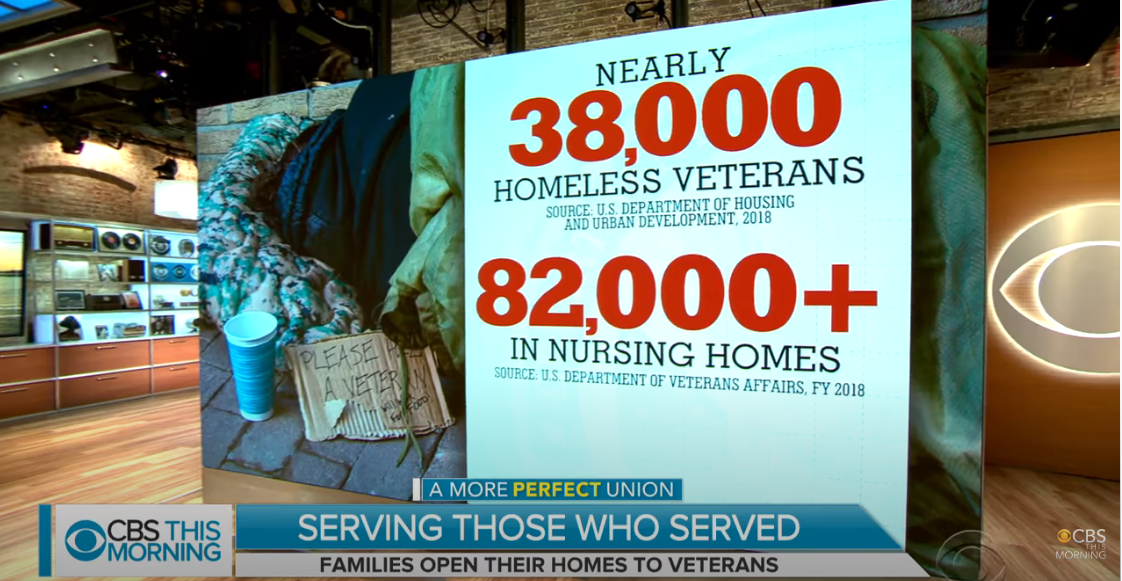 Good Samaritans opening up their homes to senior veterans
The Department of Veterans Affairs launched the Medical Foster Home program in 2008. This good program has provided opportunities for a more comfortable life for senior veterans who are unable to live alone. It allows American families to offer their homes to America's heroes.
The Washington Post says: "A Medical Foster Home can serve as an alternative to a nursing home…for veterans who require nursing home care but prefer a non-institutional setting with fewer residents."
Good families are welcoming ailing veterans into their homes
One veteran who was a part of this program is Korean War veteran Stewart Breeding. Prior to entering this program, he was forced to live alone in a nursing facility after his wife passed away in 2016. However, in 2018 the good people of Donna and Bennie Nolan became a foster medical family for Breeding. They ended up surprising Breeding on his 86th birthday with a cake and news that he was able to move in with them.
Both Donna and Bennie are close to the military. Donna comes from an Air Force family, and Bennie is a veteran of the Gulf War. The couple knew they wanted to be a part of the program when they first heard about it in 2016. "It's an honor to have them living with us," Bennie said. "Nurturing has always been a big part of my life, and Donna's life too."
Launched in 2008, the program is now in place in 44 states. Each family is allowed to take in up to three veterans into their homes. The program has one of the highest rates of satisfaction of all post-deployment VA programs.
This story is a wonderful example of doing good for those that have given so much. Given so much of their lives to assure others freedom. Thank you to all veterans for fighting for America of the past and of the future!