Brian Castillo is a bright kid who loves two things most in his life. One is chilling out with his friends and professional wrestling. Brian Castillo had big plans for his 13th birthday, but he could not because of the current situation of lockdown. But he was in for a big surprise! His best friend, Dominick Girardi, had something special for his becoming a teenager.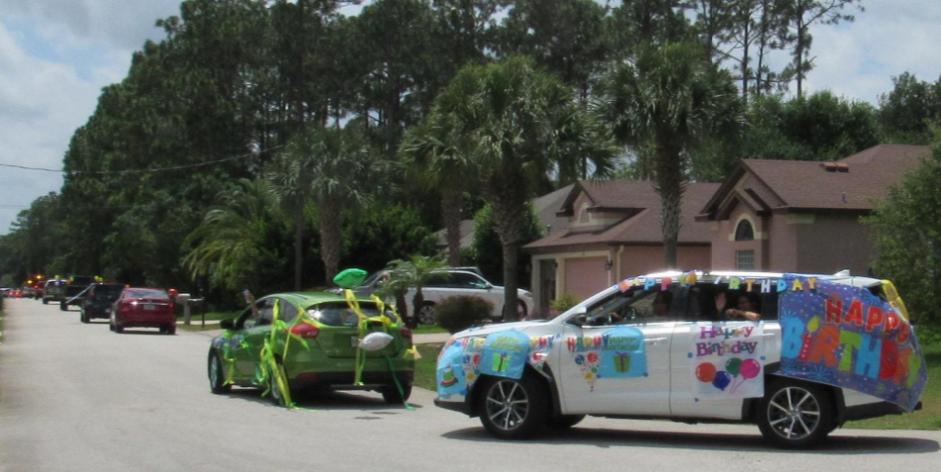 It was April 25, and Brian was celebrating his 13th birthday. He had his best friend, Dominick Girardi, on one side and a cutout of wrestling superstar John Cena in his hand. Brian sat in a wheelchair, surrounded by his immediate family. Fifty cars and trucks adorned with balloons and streamers rolled before him, and thus his entry into teenage years was marked in style and pomp.
Friend's Mom organizes the birthday event
The event was the brainchild of Dominick's mother, Holly Girardi. Her son and Brian have been best friends since the age of five. In the run-up to Brian's birthday, Holly decided to make Brian's birthday special. She created a Facebook event, and soon friends and even strangers showed up to celebrate Brian's Birthday. Notable among the special guests were Flagler County Sheriff's Office, Police Athletic League, and Flagler County Fire Department.
Talking to Florida Headline News, Girardi said, "We just wanted to make his birthday special. Brian spent the day with Dominick at the Animal Kingdom, so I wanted to make sure he had the best birthday too. I put in on the school website and reached out to another parent, and everything just came together to make it amazing, and he deserves it."
Birthday boy overwhelmed
Bubbling with excitement, Brian's ear-splitting grin was infectious and had others smiling as well. Brian enjoyed every moment of the excitement. Mom, Dawn Martinez, was speechless and watched in wonder at the community's response for her son.
The enthusiastic teen shared his emotions with FHN and said, "It was overwhelming, I couldn't even hear myself think. There were a lot of people driving by with bubbles, presents, everything. It was just wow! I couldn't think a quarantine birthday could be this good or this amazing. I'm thankful for this whole drive-by, I got so many presents, and it rocks!"
It is actions such as these which give us a reason to smile, don't you agree? Please give your valuable comments below.