Women are superheroes in real terms. They manage their families, careers, and tackle difficult situations with a spirit of spreading joy, unconditionally. The Georgia mom Kedral "Keke" Thornton is one such great soul.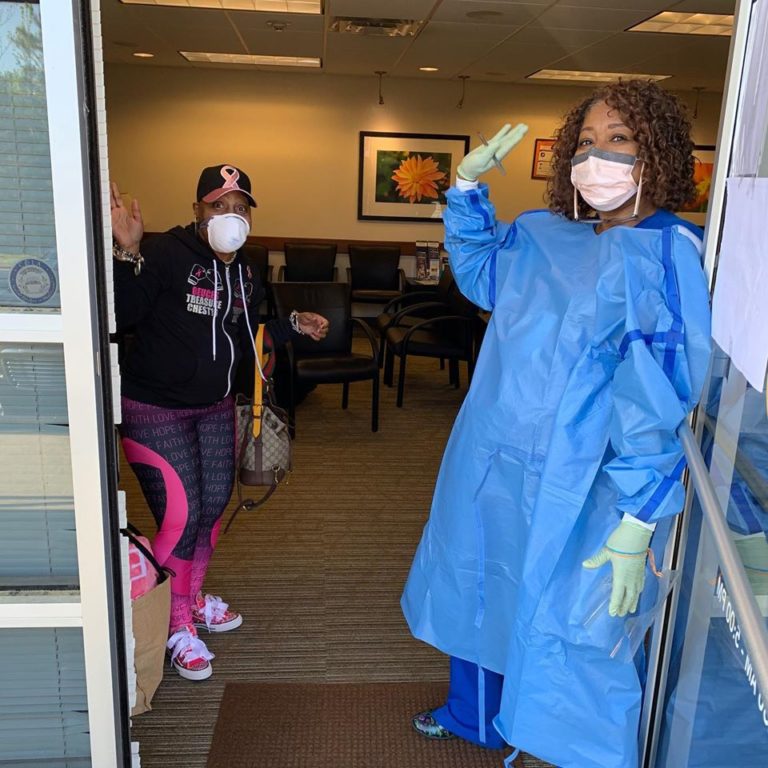 During this time when there are restrictions on mobility, Keke found amazing love and support of neighbors in her fight with breast cancer.
Unconditional Show of Love and Support
Despite battling the disease and undertaking the journey all alone, Keke's last chemo session featured an interesting turn of events. On April 14 as she headed out for her previous chemotherapy, she found her neighbors waiting together to send her off.
Showering love and good wishes to her, all the people lined up outside her Lithonia home to wave her a cheerful goodbye. Interestingly, some people were donning a pink outfit in honor of her fundraiser, "Pink Out."
Despite being diagnosed with a severe ailment, Keke has kept alive the do-good spirit through "Pink Out." The fundraiser supports all those organizations with food, supplies, and medical bill payment that treat breast cancer patients.
It is her dedication to the humanitarian work that inspired her neighbors to stand up not only for her but also for other women suffering from the same ailment.
United in Fight
We all need love and support from the people around us to fight a more significant battle. Keke has miles to go in her treatment journey, but this last chemo was the game-changer. She is more than favorable to win the battle and continue helping those in need of support.
It is the spirit of love that makes us more human.  The law of nature is simple; the more you show and support, the more love and support you get in return.
The Almighty has given us the heart full of love to stand with each other during difficult times. So, let us keep doing good and spread joy. Your one act of support could do wonders in someone's life.