You've probably seen images of the clear sky above the deserted streets of man-made concrete jungles. An empty blanket over empty streets in front of empty buildings.
The current crisis has shown us both the stark reality of man's additions to nature. When we return to traffic in the cities, we'll probably forget those views. But for now our view of the world is different, and it adds to the emotional and economic pressure to come back to normal.
That raises the challenge of getting there with balance and grace. Here's one thing that might help a lot of people forget the concrete and emptiness and find some beauty and fulfillment.
If you are struggling to maintain your calm and composure, then you can get in touch with nature by joining the live-streaming yoga session from the San Antonio Zoo.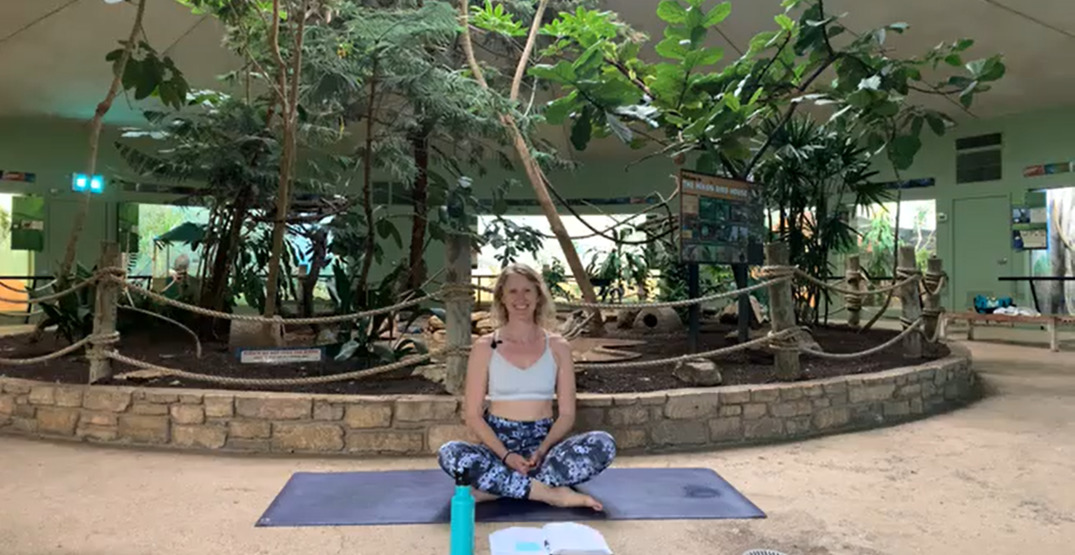 Some would say it is divine that the zoo authority is helping people maintain physical and mental fitness.
Unwind Self with Zen Zoo
The Zen Center of the zoo is closed for the public to follow the Federal social-distancing guideline. But zoo authorities are doing a great job by live-streaming yoga sessions from the zoo. A certified trainer, Heather Love, is there to help you practice yoga poses and unwind to regain the mental balance.
The live visuals of wild animals will help you connect with nature. The yoga program titled "Zoo Zen" will help you achieve the balance of mind, body, and soul.
Since you may not have the liberty to go to the park or gym, depending on where you are, this yoga session could be of great help for your mental and physical health. The instructor starts the session with simple yoga poses suitable for all skill levels.
Building Bond with Nature
The crisis is redefining the parameters of human engagement. The Zoo is doing good work by offering an opportunity to get engaged in other creative learning activities as well. The facility is conducting educational sessions on social media channels and encouraging people to create homemade zoos.
In the absence of routine activities, the mind behaves differently. The best possible solution is to remain connected with nature and find ways to keep the mind engaged in enjoyable activities.
Zoo Zen live-streaming session also offers you an opportunity to remain connected with your surroundings and helps you keep your mind and body in good shape.
Your special skills could be beneficial for others, even you can do the same to help people in a stressful situation.