The temporary shutting of restaurants had put Cape May County Zoo in a tight spot. The Cape May County Zoo is free and relied heavily on donations for animal care. Parks Director Ed Runyon accepted Sysco Philadelphia's offer of donating 17 pallets of fresh food items to the zoo.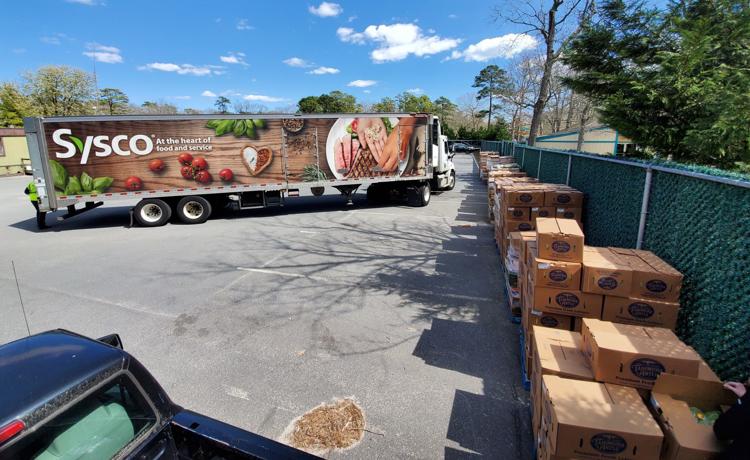 The Cape May County Park & Zoo in Cape May Court House, New Jersey, has 550 animals. They belong to a variety of species and live across 85 acres of land on which the zoo is located.. Sysco's donation will help feed the members of the zoo for some time. The pallets, according to Ed Runyon, contain lemons, limes, avocados, squash, peppers, mushrooms, bananas, strawberries, cantaloupes, as well as parsley, tarragon, garlic, tomatoes, cabbage and several varieties of lettuce.
Sysco generosity in unprecedented times
Speaking to 'The Gazette,' Sysco Philadelphia President Bill Tubbs said, "Sysco is always here to help in times of need, and we've stepped up our community support now more than ever during these unprecedented times. We're pleased to donate a supply of fresh produce to the Cape May County Zoo to help feed the animals and support the zoo's ongoing conservation efforts. We're glad we could help!"
Freeholder E. Marie Hayes, who coordinates with parks and zoos, also reported the generosity of Sysco at the freeholders' April 14 meeting. She also thanked the house for caring for the animals of the zoo.
Generosity highly appreciated
Talking to 'The Gazette,' Hayes said, "The donation from Sysco Philadelphia to the zoo was extremely generous and thoughtful. We are fortunate to have so many friends and supporters of the zoo, and this donation was a nice surprise. Fruit and vegetables are an important part of the diet of many of the animals at the zoo, and this donation represents a considerable cost saving for the zoo. The fact that the zoo staff was able to pay it forward and distribute fresh, high-quality fruits and vegetables to the local food pantries once again points to the kindness and consideration that is a big part of our zoo family. At times like this, we all need to hear stories about the kindness toward others, and this fits the bill,"
It is heartening to see corporate houses and establishments coming to the aid of the animals of the zoo. Generosity in such trying times is a sign of goodness. If you know of any other stories like this leave us a comment in the comments section below.