Domestic violence is not just a crime but a heinous act, deserving the strongest possible punishment. Irrespective of social status, women from all walks of life face this menace, and unfortunately, there are societies where it is considered normal. Millions of women fall victim to domestic violence every year, and they don't even report to authorities due to one reason or the other.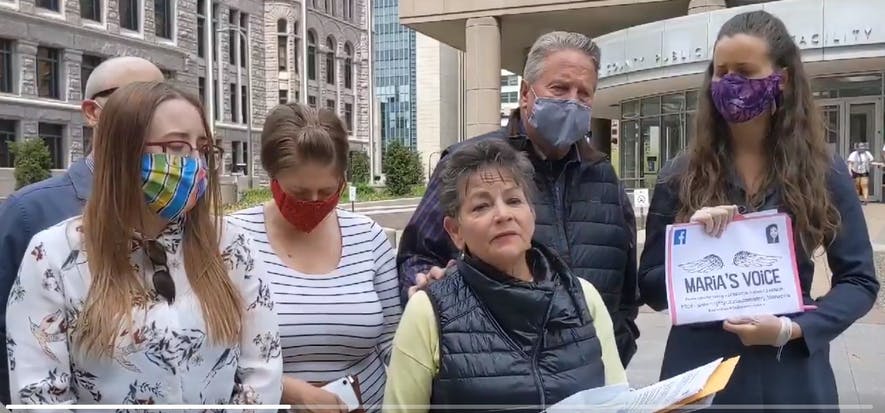 The heart-wrenching story of Maria Hill is just one of those million stories of suffering in silence. Thankfully, some people come forward to do good and help those who need helping hand to fight this menace.
Terrible End of A Happy Soul
Maria Fury was a victim of domestic abuse. After long years of pain, she finally wanted to leave her obsessive husband, but fate had other plans.
In one such event of a series of torture, her husband, Joshua D. Fury, strangled her to death, according to Statribune.com. That was not all; he even went further and created a story of her disappearance. Several days later Maria's dead body was recovered in her apartment.
Maria's Voice to Help
We are all created equal in God's eyes, but we fail him again and again. Maria's saga exposes the prevalence and severity of domestic violence in modern society.
Maria's family members are fighting a legal battle to get justice for the departed soul, and they are determined to take this forward to help those who might need assistance to combat domestic violence. Her mother, Lissa Weimelt, has started "Maria's Voice"– a fundraiser for victims of domestic violence.
Maria's death has left a huge hole in their lives, but the family is determined to make this an example for others to follow. The idea is to save some from the act of domestic violence. Several Good Samaratians are contributing to the fundraising. So far they have raised $10,000.
For Better World
Maria's mom, dad, and her cousins are the epitome of greatness. It is tough to be firm in times of grief, especially when the perpetrator of the crime is none but the husband. Their passionate approach to helping others is remarkable.
Her mom aims to make it a social awareness movement so that everyone could feel connected. She thanked the Maple Grove community for their love and support.
There are hundreds of victims of domestic violence, and thankfully there are great souls as well who are more than happy to help those in need. Your little act of support could do wonders and give strength to those who are fighting this battle in silence.