It seems the only time Gary Kaufman rests is when he takes a siesta. He works as a machinist in the night, and in the day, he runs his pet food bank out of his Middle Island Home. A typical day for Gary starts very early in the morning. He first loads piles of pet food in his van. Pet owners will later pick up the pet food from these locations.
'Nobody Starves' on Long Island
Gary started "Nobody Starves" on Long Island in 2016, and he is providing pet food as well as medical care to people who are finding it difficult to care for their pets and cats. Sometimes, Gary Kaufman personally delivers the pet food packet to owners.
The campaign started by Gary is finding more and more appreciations. The campaign is getting many new sponsors. Many companies and individuals sponsor food and other activities as reported by Newsday. Jane Schlossman came to know about the campaign from Facebook, and she donated a dog crate and other items.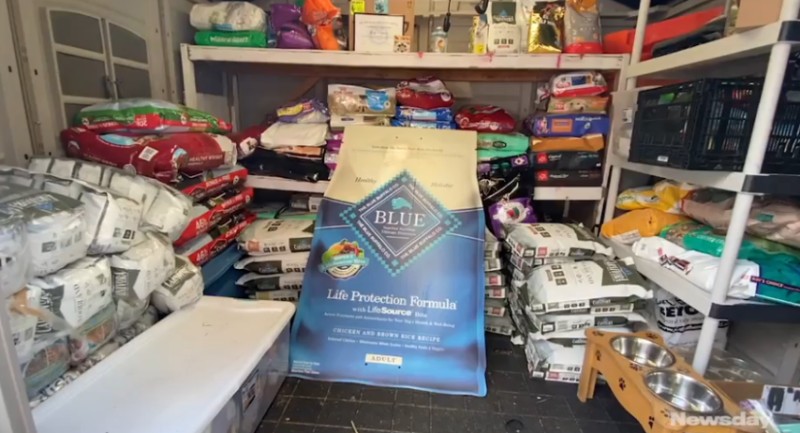 Talking to Newsday correspondent, Cecelia Dowd, Gary feels that the need for pet food is much higher due to the present situation. Gary thinks that today people are finding it difficult to feed themselves and their pets.
A childhood passion for pets
As a kid, Gary always had a soft spot for pets. He used to steal food from the refrigerator to feed stray dogs and cats. Gary and his nonprofit organization, 'Nobody Starves on Long Island,' have been in existence since 2016. He was very involved in relief efforts after the devastating superstorm Sandy to deliver pet food to people in need through the Town of Hempstead Animal Shelter. It gave Gary the idea of starting his organization.
Gary is a good man doing great things for man's best friend. Tell us about a story you may know like Gary's. You can share those with us in our comments section.