Working towards rehabilitating animals is one of the kindest of human acts to do. The Mountain View Wildlife Rehabilitation in Perry County is doing a great job in this regard. They work on rehabilitating mammals from deer to squirrels.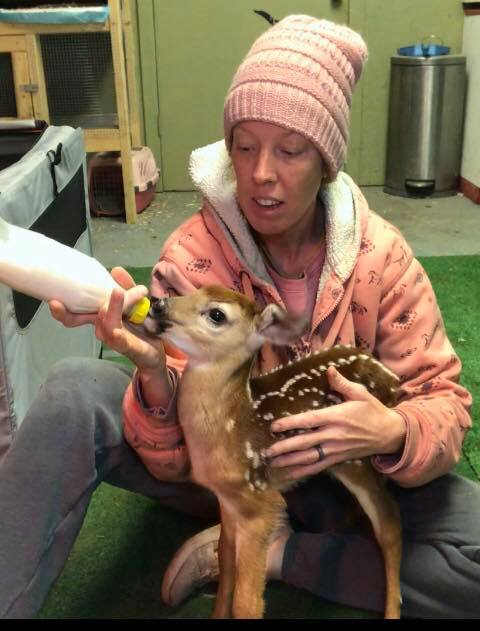 The newest edition to their center is a seven-day-old fawn.
Doing Good by raising mammals
Wymt.com quoted the owner of the rehabilitating center, Beth Vaughn, as saying, "We raised bunnies this year. We do tons of squirrels a lot of squirrels but basically any mammal.
"This is baby season. We specialize in deer, and we raise them until they are releasable," she adds.
According to Vaughn, the animals need to be fed four times a day, and the entire process takes up to six months. "We make sure they have the right probiotics the right fats, calories thanks for specific for this species," Vaughn said. "Make sure they are hydrated. We feed them unflavored Pedialyte throughout the day. When it's pretty like this, we take them outside and give them some sunshine."
Vaughn developed a love for these animals at a very young age, and she says, however big the challenge is, it is all done for the labor of love.
Families who don't know what to do with these mammals drop them to rehabilitating centers.
Help appreciated
There is a dedicated Facebook Page to showcase the work done on these cute animals. Vaughn has requested on the page for help, She wrote, "We greatly appreciate any and all donation as our facility is strictly run on donations. We do not get paid, and we do not get funding.
Please take the time to check this out and make a donation so we can continue to rehabilitate these animals in need".
The center has a permit from the Kentucky Department of Fish and Wildlife to rehabilitate wild animals.
If anyone wants to donate to help the good cause, you can visit their Facebook page here or Call +60 6-854 1622