Eastern Daily Press reports that Norfolk and Waveney Mind will host a virtual festival of kindness on its website from May 18 to 24. The event envisions activities such as music and art, which will soothe the stressed mind and exert a positive influence.
The week-long virtual event will encourage people to be happy and think positive during the current difficult times. Promoting kindness and boosting people's health and well being is the main aim of organizing this event.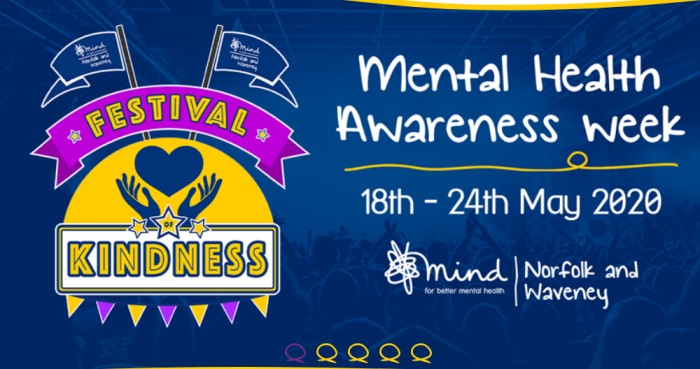 Act As a Soothing Factor
The virtual festival will try to give a real-time experience. There are different zones and includes the main stage where bands, artists, and musicians will perform. For the families, there will be a well being area where mindfulness sessions will take place. Visitors can access the kind café to share recipes. Visitors can also visit the SOS tent, which will provide self-help advice and signposting information.
Talking to Eastern Daily Press, Rachel Walsh head of external affairs for Norfolk and Waveney Mind, said, "Mental health problems can affect anyone, any day of the year."
However, this week is a great opportunity to get as many people as possible, thinking, and talking about mental health. We know lots of people are missing out on public events such as festivals this year. We wanted to dedicate this time for people to come together online and celebrate all things kind through a week-long program of activities and entertainment for all ages."
Will Encourage Others to Organize Such Events
People are encouraged to get involved in the supreme act by sharing acts of kindness or having a tilt towards poetry to submit pieces of poetry, the artwork of photos.
Ms. Walsh added: "We've received lots of interest in our festival from bands, performers, and people offering to volunteer their time to help.
If everything goes well, it will be a landmark event. It will also encourage others to organize such virtual events and spread joy and happiness. For more information about the festival of kindness visit www.norfolkandwaveneymind.org.uk.
Don't forget to give your valuable opinions in the comment section below.