Bob Leanna was a World War II veteran, and he represents a group that is getting smaller and smaller each day. Bob was to turn 100 on that day when he received a pleasant surprise. A drive-by of a fleet of vehicles led by Pima County Sheriff's Department, Green Valley Fire District, a motorcycle contingent from American Legion Post 131 and lots of cars, golf carts, and waving neighbors.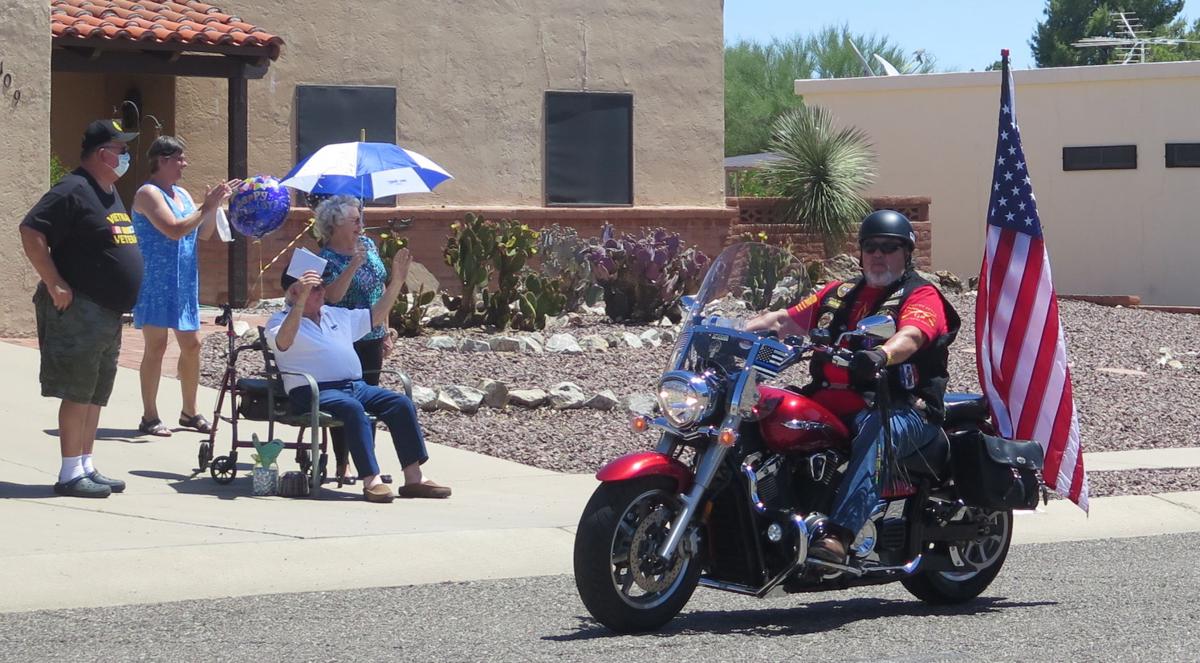 Big preparations in vain
Bob Leanna had seen war and destruction in his heydays and was a World War II veteran. His daughter –in –law wanted to have something extraordinary for him. Preparation for the event started in January. Every member was contributing to this venture and vowed to create an exceptional event for the veteran. However, the lockdown sent all their preparations in vain. However, Nola did not want the day to pass, just like any other day.
On the D-Day, Bob saw balloons and banners outside his home in Desert Meadows III. Nola seated her father in front of his house. In a few moments, the parade led by Sheriff's van rolled out in his honor.
He had fun with making it to the century mark
Talking to Green Valley News, the centurion veteran said, "The good Lord doesn't want me, and the devil doesn't want me. I never dreamt anything like this would happen. And I'm still mentally healthy."
He sure is, Nola says. "Bob is very independent, he drives and lives alone," she says. "He comes to my house for dinner every Tuesday night."
Bob was an infantryman under the command of the legendary Gen. George Patton's Third Army and fought World War II. He had many brushes with death in his career as an infantryman yet made it to his 100th birthday.
This story is so heartwarming and inspiring. Bob has done a lot of good in his life, and those that celebrated him did good also. Share your thoughts with us in the comments section. Feel free to do good for someone like this, do good…it's in you!