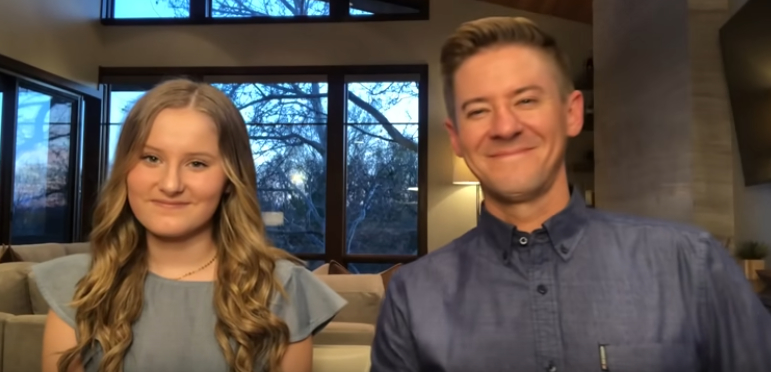 Savanna Shaw missed her choir friends during the quarantine. So she asked her folks if they could make a video of her singing–with her dad–and post it on Instagram.
None of that sounds terribly unusual until you learn that 15-year-old Savanna had no social media accounts of any kind at that point. She said she just wasn't interested.
Boom!
So her dad, Mat Shaw, who works in real estate in Utah, agreed. They both like show tunes and light opera, so they decided to do The Prayer, a beautiful song almost always performed as a duet. Mat came in from working in the yard, they sat down in front of an iPhone, plugged in an external microphone, and hit record.
She posted that in early March on Instagram, they figured out how to get it on YouTube, and to date, it has more than 6,000,000 views!
Phantom
My first exposure to Daddy-Daughter duet (now they say Father Daughter duet) was a YouTube suggestion that caught my eye. This father and daughter were going to sing All I Ask of You from Phantom of the Opera. I love the music from that show, and my wife loves it even more than I do. I was going to be a tough audience… until it started.
Music and video that moves you
What did you see in that video? If you're like me, you saw a very proud and happy dad watching his daughter do what she loves. I've never watched one of their videos with the sound off, but I can imagine that this one would still be a joy.
Their vocals are superb, even though neither is a professional singer, but their relationship to each other and to the songs is magical.
Thanks for sharing, Mat and Savanna. You definitely are people who do good!