It has been nearly a decade since conservationists last saw the ultra-rare blue bees in the Florida wilderness. The good news is the blue was re-discovered this spring by conservationists. The 2019 Florida's State Wildlife Action Plan lists the blue Calamintha bee as a species of "greatest conservation need."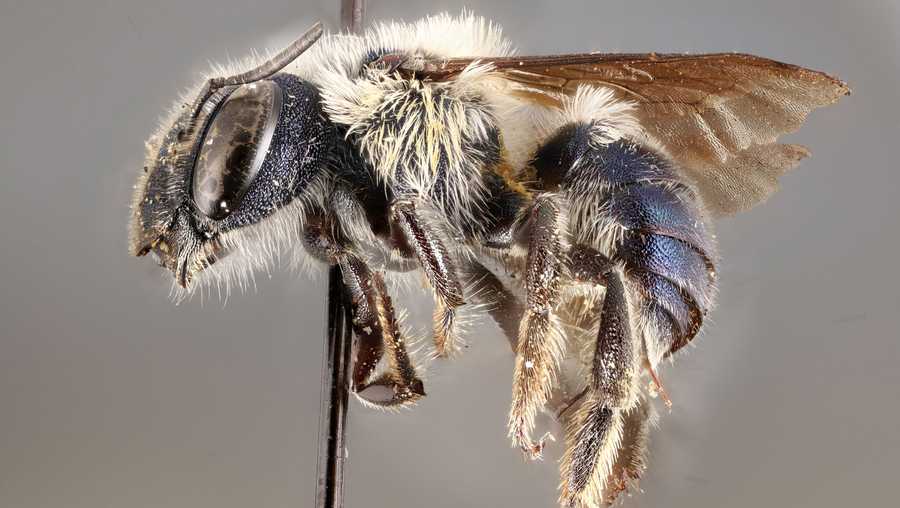 Good news ultra-rare Blue Bee has survived
Scientists were not sure if the blue Calamintha bee still existed. They recorded spotting in only four locations. All within just 16 square miles of pine scrub habitat at Central Florida's Lake Wales Ridge.
USA Today reports that a Florida Museum of Natural History researcher rediscovered the metallic navy insects—a first step to conserving this understudied and imperiled species.
Florida's State Wildlife Action Plan lists the bee, Osmia Calamintha, as a species of greatest conservation need. Researchers were determining whether it would qualify for protection under the Endangered Species Act.  Researchers believed that the bee lived only in the Lake Wales Ridge region. The Lake Wales Ridge has become a biodiversity hotspot, while also becoming one of the fastest-disappearing ecosystems.
Ultra-rare bee surviving in Florida's ecosystem
The bee also depends on a threatened species, a blooming plant called Ashe's calamint. The Lake Wales Ridge's rare species are a product of Florida's geological history. When much of the state was underwater, higher elevation sand dune areas along the Central Florida ridge behaved almost like islands, producing isolated habitats.
These unique environments led to pockets of specialized plants and animals, such as the blue Calamintha bee, Daniels said. Patches of pine scrub dot among the orange groves on the ridge that rests along US Route 27. The blue Calamintha is a solitary bee, creating individual nests instead of hives like honeybees.
Bees are a vital part of our environment. They do so much good for our world. Taking care of them in return is the only thing to do. Do you live in Central Florida, and have you seen these blue bees? Share with us in our comments section.