Staying healthy and clean is a concern for every American. One group that struggles with that is the homeless community. Moreover, the Georgia nonprofit Love Beyond Walls is changing all of that. They are setting up dozens of hand-washing stations in areas popularly visited by rough sleepers.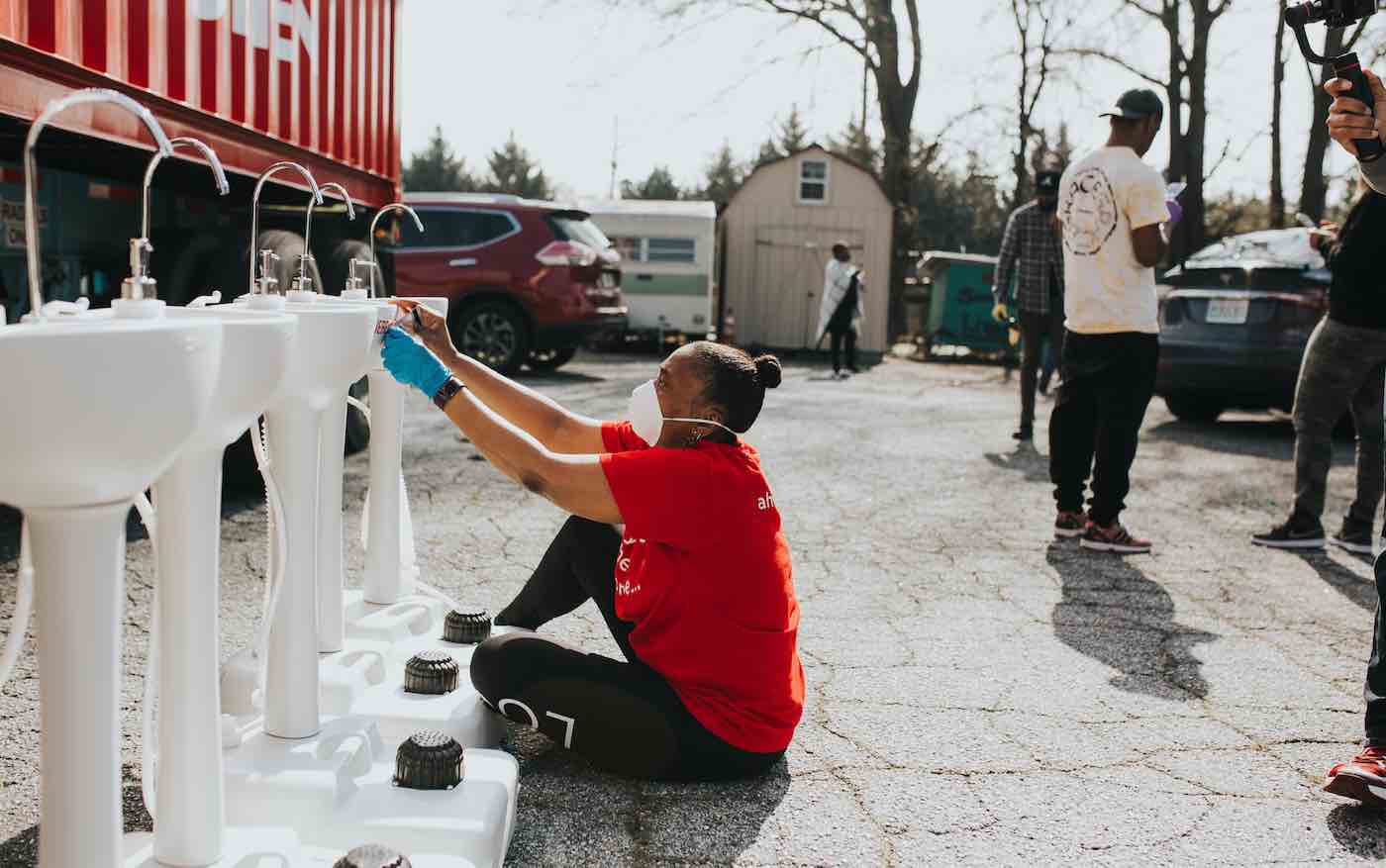 Good Samaritan providing homeless community with handwashing sinks
Fox 5 Atlanta reports that Terence Lester founder of Love Beyond Walls, did the good deed with the hope of supporting the neglected people living in poverty. Thankfully, the group has been able to scale up their operations thanks to their support from Grammy award-winning hip hop artist Lecrae, who is also a friend of Lester's.
Since Lecrae joined forced with the organization in March, several dozen sinks have been installed across the city of Atlanta, all of which are sanitized three times a day. These sinks have a foot pump to bring water from a 5-gallon tank to the faucet. A soap dispenser is built into each station.
Love Beyond Walls has inspired others to install handwashing stations in other parts of the US.
Love Beyond Walls has also teamed up with other homeless charities to install sinks. Therefore, local groups are installing washing stations throughout Birmingham, Austin, Columbus, San Bernardino, New Orleans, Baltimore, and New York City. Lester and Love Beyond Walls hopes to install as many sinks as possible over the next three months. The nonprofit is raising money to place more sinks in the city and to ship them across state lines to other homeless communities.
The Love Beyond Walls team picks up the sinks daily to clean them and refill each unit with water and soap.  Lester saw how much of a need his community had. As he was installing a sink, a homeless man walked up to wash his hands.
Has your community setup up hand-washing stations through your local homeless areas? Share your thoughts in the comment section below.