You must have seen good Samaritans distributing various wares secretly and anonymously. However, Ginny Bevington has something else to distribute. Wine, yes, she will quietly deliver wine to several strangers in her Massachusetts town. Her kindness campaign north of the city now has more than 3000 members.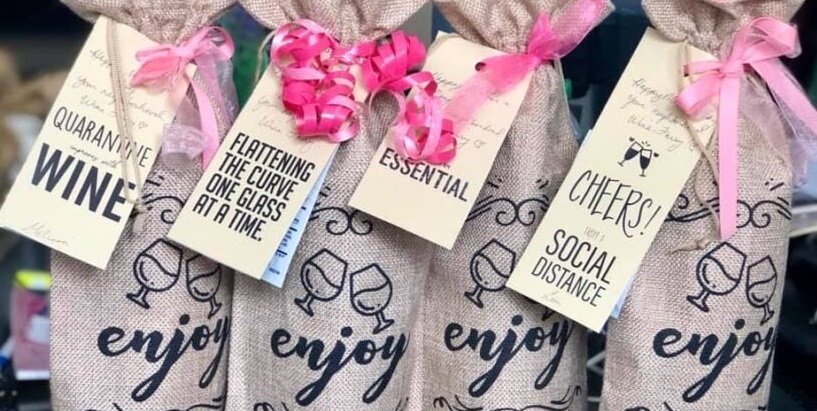 The campaign has gained acceptance over the last two weeks, and at least three communities north of Boston have joined the campaign. Bevington launched the private Facebook group on April 30 and named it The "Billerica, Tewksbury, and Wilmington Wine Fairies." The group members have ballooned from 40 to 3000 members.
Bevington, a Tewksbury mother of three who works part-time as a property manager, got the idea from her cousin in Maryland.
Talking to Boston.com, Bevington said, "It's crazy. I said, 'That sounds amazing. I know tons of ladies who would love to receive a bottle of wine and know someone is thinking about them, especially as we're not able to physically."
It Is Not About Free Wine
All the group members are above 21 years, which is the first criterion for joining the group. All the members must be from Billerica, Tewksbury, or Wilmington and must agree to the set rules. Once a member, they specify their wine preference and their address. All members must take a turn as fairies. It is specified in the rule page, "This group is not about receiving free wine. If you're here only to be gifted, you aren't getting the point."
Initially, Bevington invited her friends to the group. The friends roped in their friends, and the group grew into a 3000 group.
Spreading Happiness and Joy
Bevington allowed the fairies to let their imagination grow. Some fairies dressed up the bottles with tissue paper. Others decorated the wine bottles with ribbon and poems and even included little gifts such as face masks or candy.
What do you think about Bevington's campaign? Please give your valuable comments in the comment section below.