The present pandemic has forced many retailers to make changes to cater to the needs of the differently-abled. The CDC identifies the pregnant, elderly, and the disabled in the high-risk category. Most stores and grocery centers have made changes to cater to such high-risk category customers.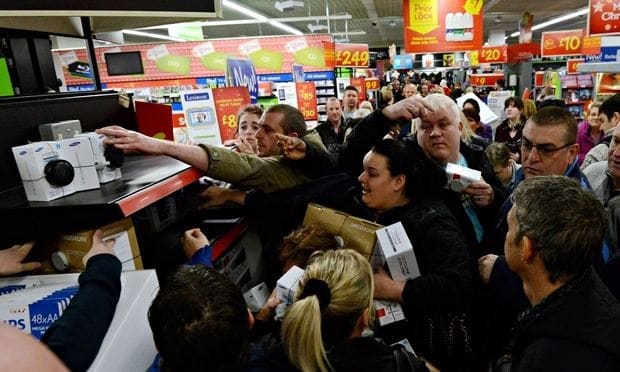 How big stores are helping vulnerable shoppers [Image Credit: Fluentu]
However, despite the best efforts, many high-risk shoppers aren't able or are afraid to venture to the store. Online shopping is not the only answer. Limited order windows, long wait times, and technological restrictions are some of the handicaps of online shopping.
Therefore a growing number of companies, including startups and large grocers, have devised alternative methods to get to such customers and cater to their needs.
Three-pronged approach
Some of the measures implemented by Walmart, Whole Foods, and Hy-Vee include:
Curbside pickup hours for high-risk shoppers (in addition to in-store hours).

YouTube instructional videosand pop-up messages on their primary grocery page offering assistance.

Contactless home delivery and curbside services.
Prioritizing high-risk customers
Many stores are unable to respond to orders due to the crush of online demand promptly. A dedicated delivery service has been launched by such companies for seniors 60 years and above.
In March, H-E-B started a limited assortment of items that senior shoppers can order via phone, the H-E-B app, or its website. California-based Raley's sells two "essentials" bags for seniors that include grocery items and fresh produce.
Bill Bishop, the chief architect with Brick Meets Click, said to Grocery Dive, "Just extending the opportunity to do delivery makes it much more attractive for high-risk customers,"
Go Grandparent has joined hands with grocery retailers and delivery companies like Amazon, Walmart, Instacart, and Ship. It will place orders on behalf of customers and select the most suitable or quickest possible delivery time.
New situations throw new challenges. It is heartening to see big houses taking care of the unique needs of differently-abled citizens. What do you think about the steps taken by big stores? Do you think they are adequate? Please give your opinions below.