The greatness isn't in what you have, but in what you could give. Currently, businesses are struggling to remain afloat due to a lack of demand created by the regulatory social-distancing guidelines. But some good people offer to help people working on the front lines. One such great act came to light in Madison, Wis.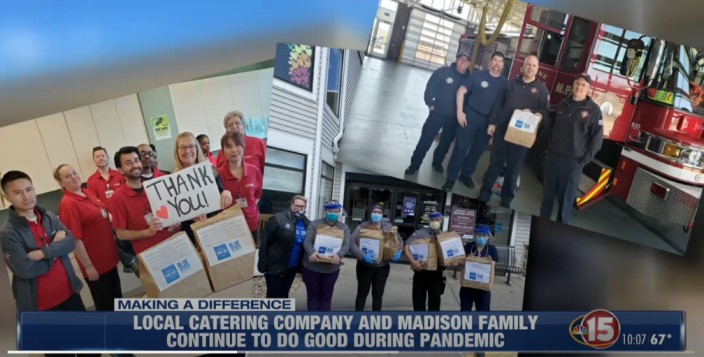 A catering company, Blue Plate Catering, is running 'Feed the Front Lines' campaign to raise funds and serve food to first responders.
Great Community Initiative of Feed the Frontline
Highlighting the need to support those risking lives on the frontlines, director of events David Porto told WMTV that it is our obligation as a local business to give back to the community.
It's a tough call, especially when the food industry is struggling. But they took the initiative to invite community members to donate money to purchase meals for frontline warriors. Blue Plate Catering is preparing meals and delivering them to hospitals, doctors, fire stations, and others.
"As a local business, we think it's our obligation to help out our community, that has always existed," Porto told WMTV. He added that under the 'Feed the Front Lines' initiative, they have delivered over 4000 meals in the last 30 days.
United in Struggle
Although the business is taking a loss on every plate, they want to continue the campaign. Many people are coming forward to contribute.
A local law firm, Becker Law Office, agreed to match $5000. Also, Park Bank committed to matching general public contribution of $2000, the WMTV reported.
On losses, Porto told the channels, "At the end of the day, the company ends up losing a little bit of money…we want to feed people these wonderful meals."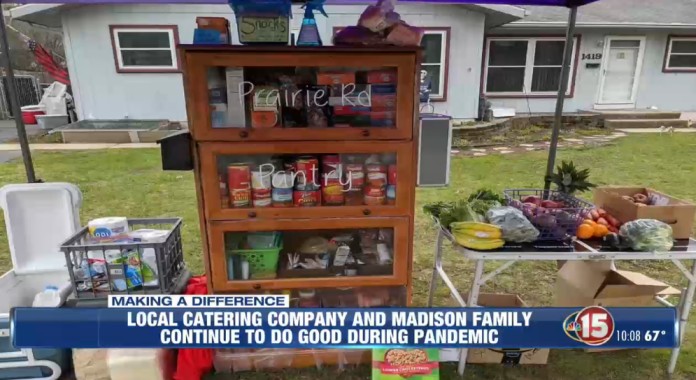 People from all walks of life are appreciating the do-good initiative as Porto said, "It feels really awesome."
He added, "People get emotional and I've been brought to tears a couple of times."