Our acts make us great, especially how we act during a difficult time. Redefining the do good spirit the e-com major, Amazon is hiring 100,000 people in the U.S. to meet the surge in demand for online shopping delivery.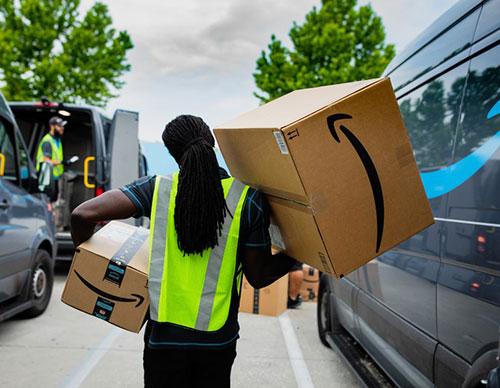 At times, when several multi-billion dollar companies are slashing the workforce to remain aloft, hiring on a mass scale is definitely a bold move to help people find a handsome job.
Beyond Supply and Demand

It is not just about hiring to meet the surge in demand; the company has announced a pay raise of $2 per hour in the U.S., equivalent to the European market. For warehouse and delivery jobs, Amazon pays $15 per hour minimum in the U.S. market.
The company said that the idea is to encourage employees of other companies whose jobs are at risk to apply.  "We want those people to know we welcome them on our teams until things return to normal, and their past employer is able to bring them back," CNBC reported citing the company.
Business of Wellbeing
Almost all businesses, big or small, are under huge stress due to federal social-distancing guidelines. Since retail stores aren't allowed to open, Amazon witnessed a surge in demand in recent weeks following the announcement of the lockdown.
Visualizing the health risk, the company relaxed the attendance policy. This will allow employees to have the freedom of unlimited unpaid time off through the month, the CNBC report said.
To help employees fight the health hazard, Amazon launched a $25 million "Amazon Relief Fund."
Employees can now receive grants equal to or up to two weeks of pay.
Following this initiative, several other companies are also coming forward to protect the interest of their workforce. The world will definitely bounce back to normal soon enough. The challenge ahead for companies will be to keep the Good coming when the pandemic is long forgotten.
It is encouraging to know that businesses large and small are doing good for not only their customers, but also their employees. After all, without either of them the business wouldn't exist. Share with us more stories of businesses doing good!! Leave us a note in our comment section, we'd love to hear from you.