Innovaccer, the Silicon Valley-based healthcare company, has started the Care As One campaign to donate to Feeding America. Feeding America is the nation's most prominent hunger-relief organization.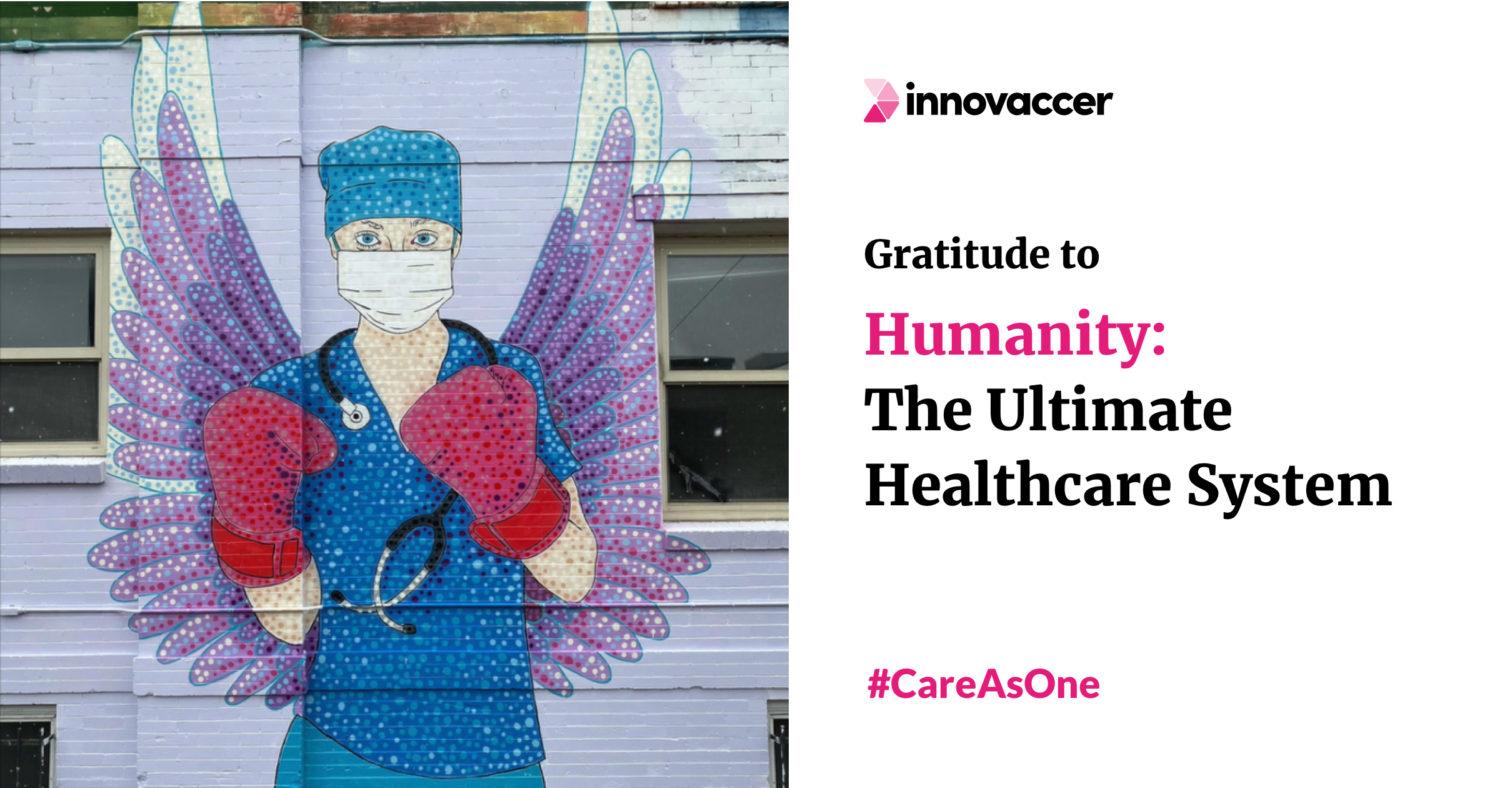 Publicizing Stories Of Courage
The campaign tries to publicize stories of courage, examples of heroism, and acts of kindness people have witnessed during the current difficult times.
The nation is going through the most challenging period of its existence. Millions of lives have been affected in less than three months. The Silicon Valley-based healthcare company, Innovaccer in a video message, has launched Care As One campaign. For every story they feature on their webpage, Innovaccer is donating $100 to Feeding America. Additionally, people can also visit their website to make a donation to Feeding America and encourage communities to care for as such.
Innovaccer's website has stories from all over the world. These are stories of heroism, acts of kindness, and stories of how ordinary people applaud and salute the warriors in the frontline of the present battle.
With the video, Innovaccer wishes to spread optimism and appreciation of the work done by the medical community. It also signals that the spirit of humanity is capable and overpowering.
Saluting The Unknown Warriors
Hitconsultant.net quoted Abhinav Shashank, the CEO and Co-founder of Innovaccer, as saying, "From panic buying to certain acts of racism, the COVID-19 pandemic has triggered some unfortunate behavior in people. However, there are acts of kindness that are just short of miraculous. And, no matter who you are in these times of crisis, solidarity has become a beacon of hope for all,"
It is an appreciable act by companies to contribute to keeping misery and hunger away from this nation. Right actions always give even better responses, and the Innovaccer act will surely motivate other companies to participate in this fight to save humanity. What do you think about it? Please give your valuable comments in the box below.