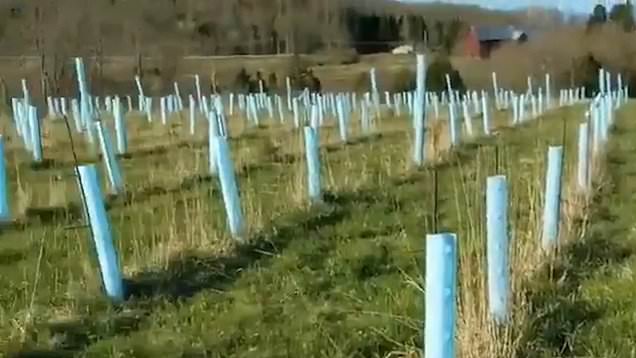 The Bible hails the planting of trees as one of the noblest deeds.
Psalm 1:3
"He will be like a tree firmly planted by streams of water,
Which yields its fruit in its season
And its leaf does not wither;
And in whatever he does, he prospers."
Mail Online has revealed that Prince Harry and Meghan Markle fans have planted 530 trees in honor of the couple.  Fans of the royal couple have launched the #SussexGreatForest campaign, which seeks to plant 10,000 trees worldwide. One of the campaign features is the planting of 530 trees in a 'once abandoned farm in upstate New York'.
Massive Grove Of Planted Trees
Followers of the Duke, 35, and Duchess of Sussex, 38, have revealed the transformation of the fledgling forest by sharing video clips from Woods Ravine Farm on Twitter. It is one of the most prominent groves of planted trees yet.
Posting the video, the group commented: 'As Archie continues to grow, it's wonderful to know that #ArchiesWood will grow with him.'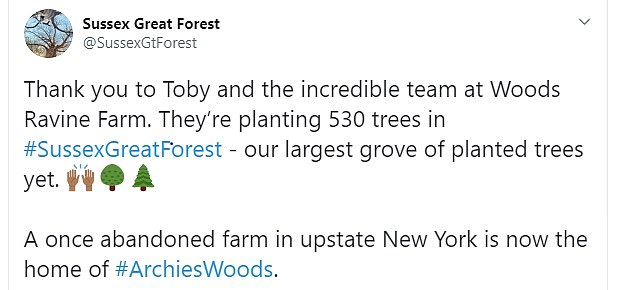 Posting a video clip of rows of planted trees, the campaign group wrote: 'Thank you to Toby and the incredible team at Woods Ravine Farm. They're planting 530 trees in #SussexGreatForest – our largest grove of planted trees yet.
Diverse Range of Trees
The group further revealed that the plantation has a diverse range of trees.  It will keep the grove ecologically healthy. The trees planted include apple, maple, walnut, butternut, and hickory trees.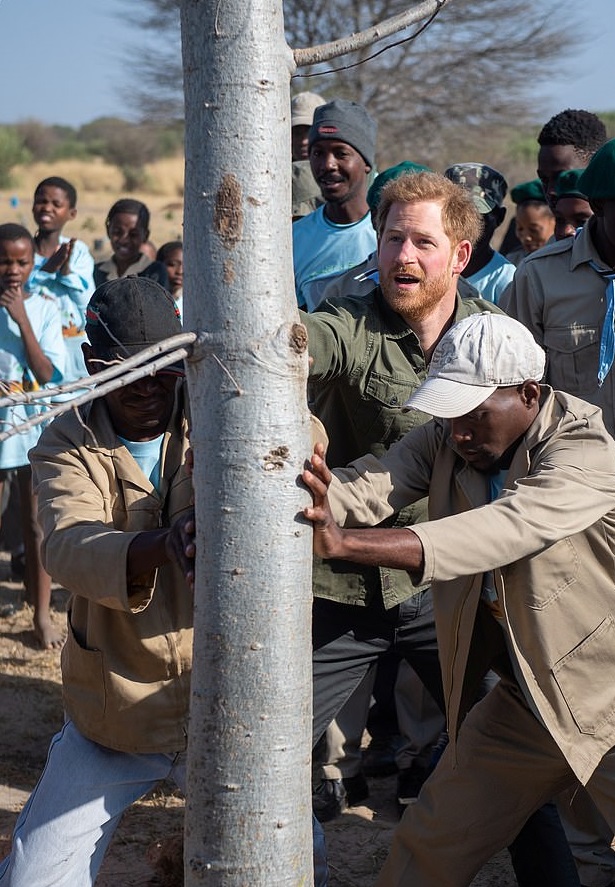 The idea to plant the trees came after Prince Harry's trip to Africa, where he was inspired to put global conservation at the top of his agenda.
The couple was photographed during the trip, talking to a child as he joined school children in a tree planting event in Chobe National Park, Kasane in Botswana in September last year.
Prince Harry and Meghan thanked Sussex supporters for the campaign in November.
Taking to the Sussex Royal Instagram story, the royals penned: 'Huge thanks to the amazing group of people who have launched the grassroots Sussex Great Forest initiative. What a special surprise!'
The Royal couple and their fans are certainly doing good for the environment, which in turn will do good for those that live in it. If you know of other inspiring stories of people taking care of our world, let us know about it in our comments section. We love to hear of those that do good!