Sesame Street and CNN have teamed together over the years to address issues affecting everyone, no matter the age. In April, they came together to explain the ABC's of coronavirus. Now they have come together to educate families and their children about the issue of racism.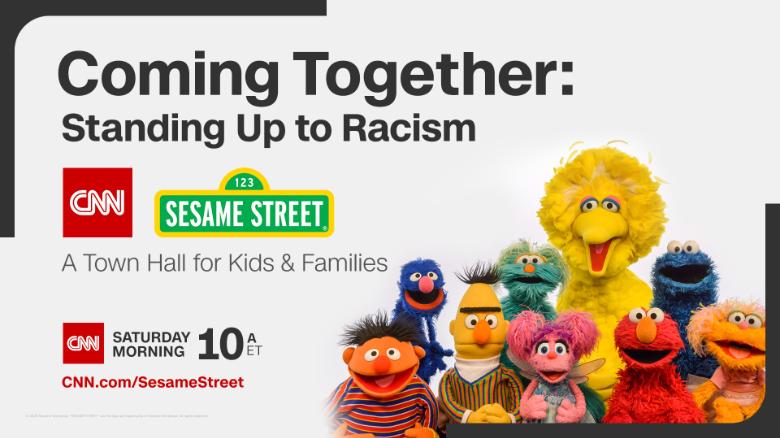 Sesame Street addresses the issue of racism in the town hall meeting
CNN and Sesame Street held a 60-minute special Coming Together: Standing Up to Racism. A CNN/Sesame Street Town Hall for Kids and Families. The PBS show's muppets embraced diversity and explained how to be empathetic and understanding. The town hall will address the recent national protests.
The town hall will be moderated by Big Bird and CNN reporters Van Jones and Erica Hill. They were also joined by Sesame Street favorites Elmo, Abby Cadabby and Rosita.
Abby Cadabby explained how bullying people for how they look is wrong.
"One time my friend Big Bird, he was bullied because of his yellow feathers and because of how big he is. Well, it wasn't kind and it wasn't fair," Abby Cadabby said. "I wouldn't want to be treated like that so I understand how Big Bird was upset." Abby Cadabby's story mirrors being an ally to the Black community and emphasizes how important it is to have empathy during times of racial injustice.
Sesame Street has never held back when it comes to tackling the serious issues
Sesame Street has always been open to address society's dark issues with kids. In 2011, Sesame Street introduced a character who struggled with hunger. They also brought in a character who had autism. Back in 2009, Sesame Street introduced a character who was HIV-Positive. Last year they addressed the issue of foster homes with their new character Karli.
Besides featuring "Sesame Street" characters, the town hall also included Atlanta Mayor Keisha Lance Bottoms, who helped answer video questions from kids and their families. The town hall aired on CNN, CNN International, and CNN Espanol.