Who knew we'd have to remain locked at home for months to avoid viral infection. The effort to flatten the curve would result in gaining extra weight. The threat of viral infection is still here. However, recent relaxation in federal lockdown restrictions on mobility is making it possible for people to shed those extra pounds put on during the pandemic.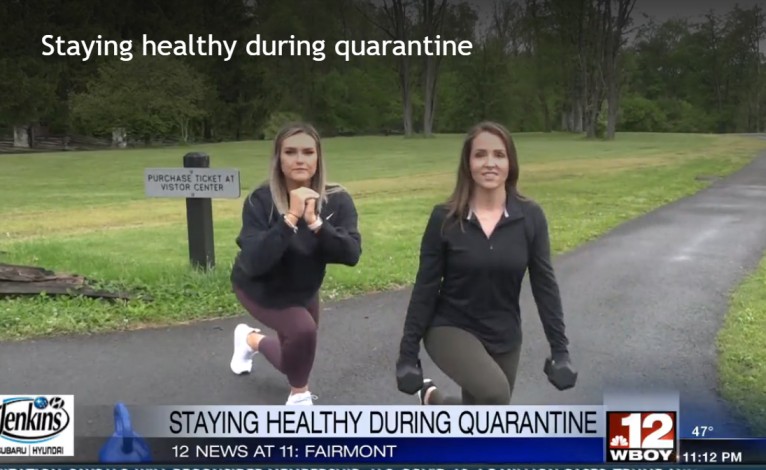 Gyms and workout facilities are opening, but people are showing apprehension. Visualizing the challenges people are facing, April Gilpin, who is a health and fitness coach in Marion County, Fairmont, is helping people stay fit and get back to a normal lifestyle.
Inspiring for Walking
Highlighting the fear factor and importance of staying healthy during quarantine to fight the viral menace, Gilpin told a WBOY correspondent that it is all about going back to basics and running is the best possible solution.
Emphasizing on the need for regular steps, he told the portal that one need not be a runner. Just going out and walking 10,000 steps is enough to start the lifestyle change at home.
"You can always do body-weight exercises you can start really basic and easy and then you can move your way up to weights," WBOY quoted Gilpin as saying.
Mayo Clinic says that the lockdown could trigger mental health issues like anxiety and depression. Gilpin told the portal that an active body and a good diet is very important to manage stress.
Recalibrating Mindset to Change Lifestyle
There is no alternative to staying healthy and one needs to do anything possible to maintain a healthy metabolism. Highlighting the role of mindset in achieving health goals, Gilpin told the portal that mindset change ensures lifestyle change.
"Once you change your mindset, shift your mindset to I want to be skinny to, I need to be healthy then it's a total game-changer," the portal Gilpin as saying.
One needs not to be under pressure to be perfect. She adds that it is very important to have the right balance of normal daily routine, balanced food, and of course exercise.
If you know how to stay fit at home, then you can also do something like Gilpin. And help friends and community members to learn the art to flatten the fat-curve.