People love animals. The interest shown by hundreds of people to adopt a 53-real old pet tortoise, who was left homeless following the death of the owner, shows that great souls full of kindness are in abundance.
The attention-loving Ms. Jennifer loves to be outside. She is definitely going to get a good home as more than 400 potential do good souls have expressed interest in adopting the social turtle.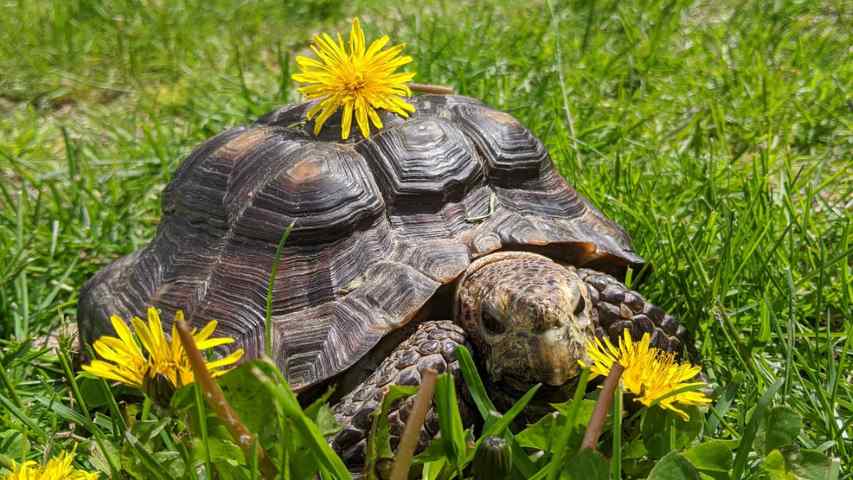 Hope Amidst Crisis
The ongoing health crisis has interrupted the lives of millions of people. Thus directly or indirectly, making it difficult for owners to care for pet animals. Thankfully several animal rescue groups are coordinating to find suitable adopters so that animals could find a sweet home. Ms. Jennifer is lucky to get desired attention as it reached the Massachusetts Society for the Prevention of Cruelty to Animals' Boston adoption center on May 9, reported HuffPost citing communications director Rob Halpin.
"We're doing all we can for Ms. Jennifer both because she's a very special animal and because we hope it brings some measure of comfort to the family of her former owner," the daily quoted Halpin as saying.
The tortoise is of winning personality and MSPCA is confident that she will have no trouble finding a home. The report added that the center has received over 400 inquiries from animal lovers.
"So it's only a matter of time before we place her into a wonderful new home," the daily quoted Halpin as saying who is excited about the future of the lovely animal.
Compassion Carnival
Amidst pessimism and pain, the story of tortoise adoption is a kind of carnival of compassion, igniting hope that we will overcome this phase together. To make it easier and simpler for adopters to take care of the specific need of the tortoise, MSPCA is giving priority to Massachusetts locals, the daily reported.
Apart from free products like grass and fruit, Ms. Jennifer will need open space to live freely and naturally, so adopters have to ensure these essentials.
It is not just about the turtle; there are several other animals in need of care and safety. It is time to come forward and do good to help these homeless animals in times of crisis. Sounds like it's challenge time – Do Good…it's in you!