A Bed-Stuy church helped pay $4 million of medical debt for 4,500 people thanks to a pennies-on-the-dollar investment.
The present pandemic is bringing people closer, and many acts of kindness have become quite a regular. Four thousand five hundred people had their medical bills cleared, thanks to The Concord Baptist Church of Christ and the nonprofit RIP Medical Debt.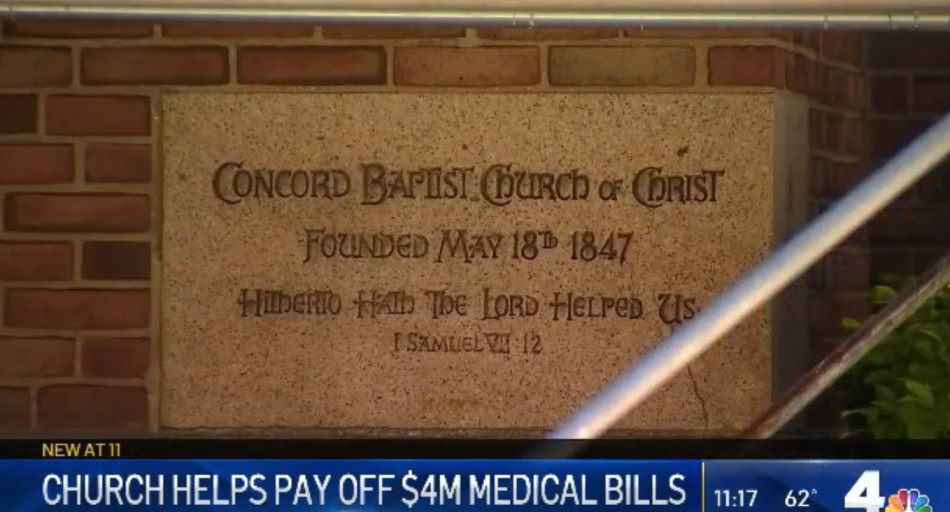 Talking to MSN News Rev. Gary V. Simpson said that Concord Baptist Church of Christ put forward $35,000 to RIP Medical Debt, a nonprofit that forgives medical debts.
The RIP Medical Debt then utilizes the money to buy a multi-million dollar portfolio of medical debts at a discount.
Timely Help
The church and the nonprofit group helped clear the medical debt for 4,500 people in Brooklyn and Newark, New Jersey. All 4500 people will get yellow envelopes in the mail telling them they're newly debt-free.
Simpson added, "This is not a forgiveness of debt; this is freedom from debt,"
Getting Ready For Any Future Eventuality
The Concord Baptist Church of Christ fund has made annual donations to social causes from interest gathered on an initial $1 million seed in 1988. The church had decided to focus on healthcare costs much before the present pandemic.  The aid, however, was timely. Once again, the fact is that suitable measures must be in place for any such eventuality.
Simpson echoed similar sentiments when he said, "This year we targeted on medical debt because we wanted to show the need for affordable health care."
Medical debt can be particularly crippling for a person. However, like the way shown by the Church of Christ, there are ways for companies or — better yet — nonprofits to scoop it up at a discount. There are so many ways to do good for others in this world. This is a creative way that has a long lasting impact on thousands of people.
Know of a similar story? Share with us in our comments section.