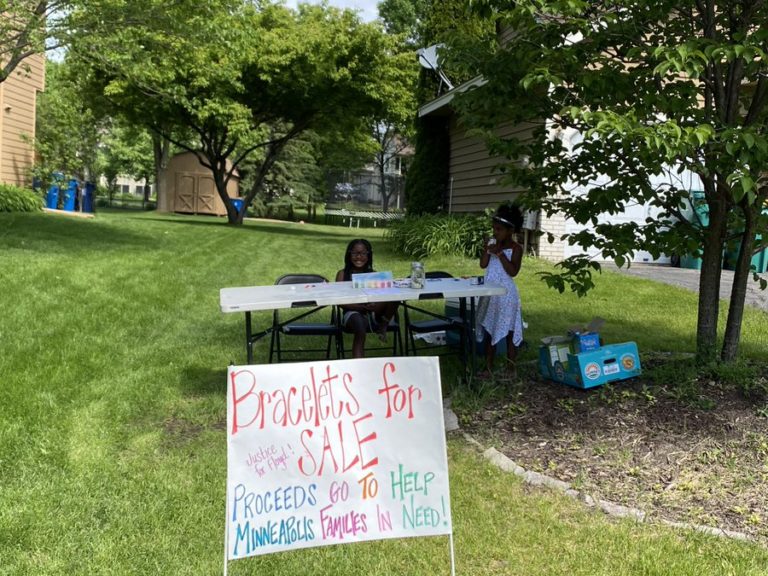 First, the health crisis and now protests across the U.S. against police brutality is redefining the way people behave. Amidst chaos everywhere there are rays of hope.
A 9-year old Minnesota kid raised funds by selling self-made bracelets to help those who need some support. The act of kindness of the little girl is inspiring others also to keep doing good to let humanity win.
Little Heart: Hope for Humanity
Give credit to meaningful upbringing or something else, but caring for fellow citizens comes naturally to Kamryn Johnson of Chanhassen. Seeing people struggling during a health crisis and social unrest, she made it her mission to help nearby Minneapolis communities, GMA reported.
Kamryn, who loves making colorful friendship bracelets, started a campaign titled Kamryn & Friends: Bracelets for Unity and Justice. With the help of father Ron Johnson, a former NFL player, and radio sports analyst, she managed to raise over $70,000 by selling bracelets for $1-5 each.
It all began in May to help people suffering from the corona outbreak. It has expanded to help businesses impacted by the riots locally.
United in Driving Change
Five of her neighborhood friends joined in, so she named the project Kamryn & Friends: Bracelets for Unity and Justice. Father Jon also helped in making the campaign popular. He aired the initiative and five neighbors joined hands to make it happen, the GMA reported.
Apart from selling bracelets, they managed to get donations from several do good souls, particularly from the sporting community. Notable among them were Harrison Smith, Anthony Adams, and Chad who donated through GoFundMe.
Highlighting the contribution people made, Ron told GMA that these kids triggered a wave of hope in the neighborhood by spreading love and empathy unconditionally.
"Not only are we getting to have these conversations that we normally wouldn't want to have, people are willing to do differently, to act differently, so this world can be changed," GMA quoted mother Shani Johnson as saying.
God has made us all unique and given qualities of love and kindness. We might forget it for some time, but ultimately this is what makes us all human. So, the first and foremost act of doing good is to be good to everyone else, without any bias.