An endearing and adorable dog with a unique heart-shaped patch of fur found a home.  It was possible thanks to a social media post.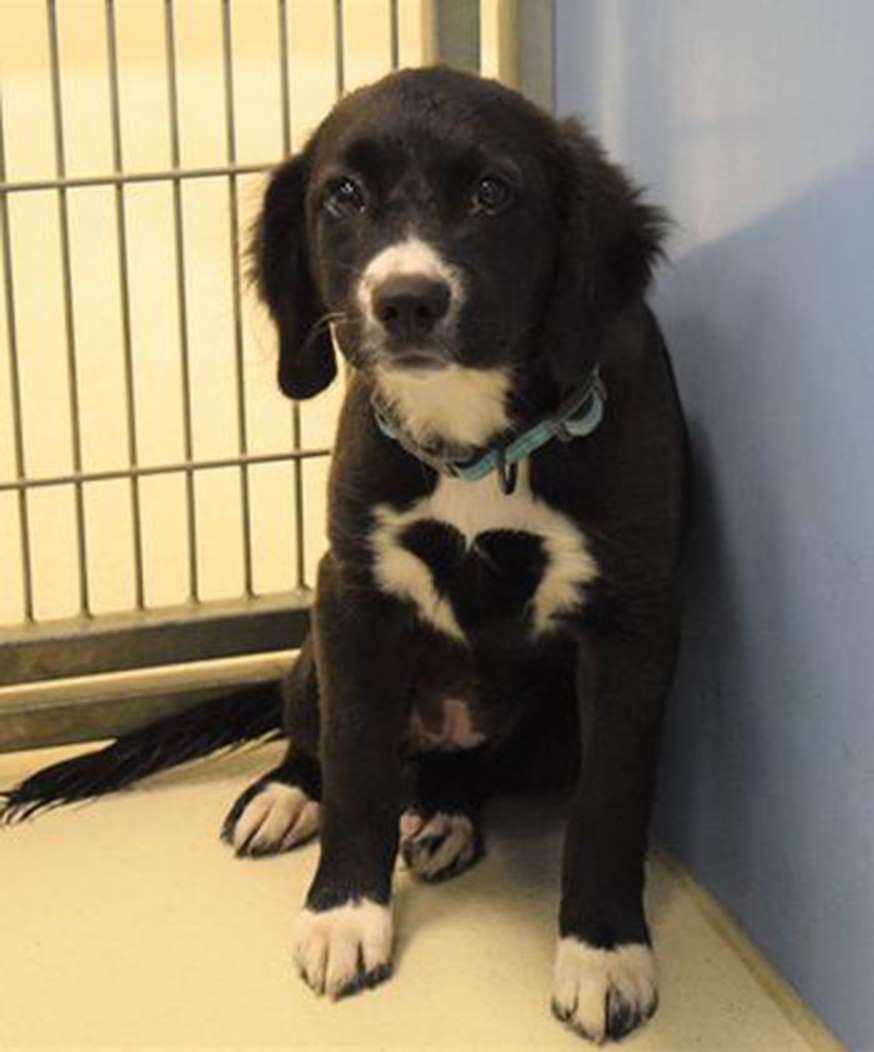 Oklahoma's Broken Arrow Animal Shelter shared the image last week on Facebook. The image immediately went viral and was shared over 27,000 times, according to Fox23 News.
Thousands of Requests For Adoption
The dog was special and had a unique heart-shaped patch of fur.  Thousands of applications flooded the shelter home office wanting to adopt the adorable canine.
However, one family went the extra mile to make the furry cutie pie a part of their home. Read on to know how the family had to camp outside the shelter home for more than one day to get this adorable dog her "furever home."
Family Went The Extra Mile
The family which lives in Tulsa reached the shelter home at 08.30 AM, 27 hours before the pooch was eligible for adoption. According to the shelter's website, the stray animals have to be kept for at least five days before they can be adopted.
The adoption rules are simple, and a first-come, first-served process followed. Therefore the family who wanted to adopt the puppy did not want to leave anything to chance Fox23 News reported.
The Oklahoma shelter shared the good news on Facebook the following day." This precious baby girl has touched the hearts of people around the U.S., and we are happy to announce that she has found her new forever home!!!" they wrote. "Thank you to everyone that has shared our post."
The Facebook post flooded with comments." So glad she has a new happy home," wrote one Facebook user. Another user added, "I wish we could see more happy endings like this."
Fox23 News reported that the family plans to name the dog Luna. The home owner, Kyle Johnson, plans to give the dog to his sister-in-law as a wedding present.
The Broken Arrow Animal Shelter went on to tell the news outlet that they are still caring for around 50 dogs and cats, all in need of a forever home. Animals can be special friends to humans. Taking on the responsibility of adopting a dog or cat is a great way to do good.
Do Good. It's in you!