Life of Nurses is stressful at best of times.  It is extremely taxing if they are caring for seriously ill patients or during a pandemic. The task is especially tricky if they take care of patients who do not have relatives or their loved ones near them because of virus fears.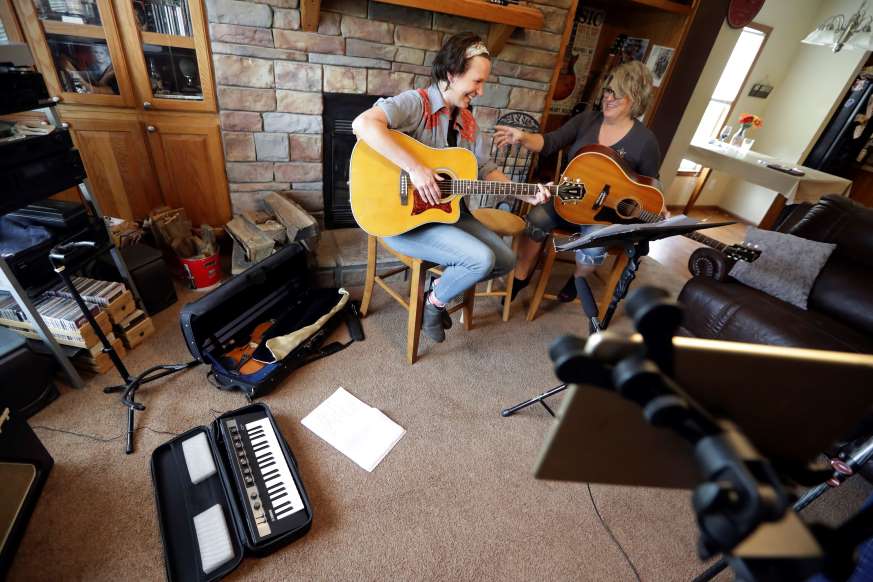 Music And Songwriting
Nurse Megan Palmer and co-worker Anna Henderson work at Vanderbilt University Medical Center and have dealt with them regularly. Some of the patients who they are caring for are at the end of their lives or are preparing to enter hospice. The nurses have found that music and songwriting have helped them express the complexity of emotions that comes with caregiving.
Talking to Associated Press, Anna Henderson, a care partner at the Nashville, Tennessee, said, "We're sitting by their side, holding their hand, wiping their tears, hugging them. We might be the last hand-holding, the last smile, and the last word they hear, the last voice they hear. So, yeah, we step in gladly."
Complexity Of Emotions
Palliative care is for patients who are at a terminal stage of their life. The patients in this stage of their life have to deal with the complexity of emotions and depression. So the nurses at the care center have turned to music and songwriting. Nurse and singer-songwriter Megan Palmer said the nurses employ music and their voices to calm and comfort people, something as simple as singing "Happy Birthday."
Recalling a patient's reaction when she started singing for him, Henderson said, "He just started weeping, breaking down, crying from his heart, crying from his gut. It was all I could do to keep singing, but I did. But, you know, its times like that music, and this job go hand in hand."
Working in this setting can be both sad and happy. What these women are doing is a great service to those residents. God gave them the talents they have and using them for good is a great way to spread joy in the lives of others.
Maybe you know of a similar story? Share with us in our comments section and maybe we'll write a story about it too!!