Renegade Paws Rescue is a volunteer-based group. It is committed to providing the best care for rejected or injured dogs in the Coastal Empire.
The organization celebrated its first anniversary last month and reached an important milestone. The people who rescue vulnerable animals and take good care of them are the real Samaritans.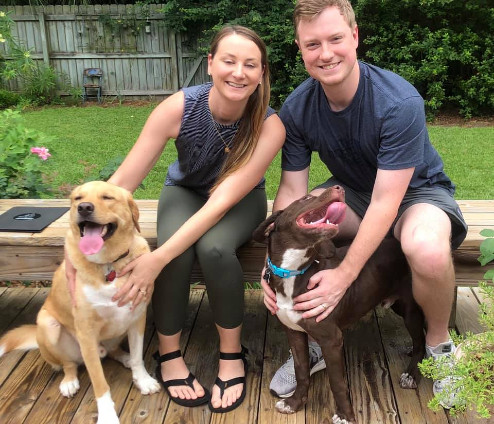 The fully foster-based adoption company started in June 2019. This month, the organization hit its purpose of fostering over 365 dogs in under 365 days. In just one year, 400 dogs found homes.
Never Say No
The association says it's purpose is to never say "no" to a dog wanting a home. Founder Jennifer Taylor has a soft spot for Bullies, dogs, and puppies. These animals sometimes fall prey to adverse stereotypes.
"So many dogs are easily categorized by how they look, or where they live in a stressful shelter environment."
That's why we are here," Taylor said, according to WSAV.com.
The institution says foster parents give dogs a chance to heal from injuries. These incidents give dogs a big opportunity of finding not just any home, but the perfect one, for each of them.
"Shelters play an important role in keeping dogs and our communities safe." "But they, unfortunately, run the risk of being overcrowded," the organization said.
Donors step up to help
Recently, Renegade Paws Rescue also helped empty an animal shelter in Bryan County.
"It really is a community effort, Taylor said. "We have had so many amazing fosters and adopters coming out during this time of need."
"Individual donors and local companies have also stepped up all year to help our most vulnerable rescues that require medical care."
Even you can also foster, adopt, or donate to the Renegade Paws Rescue by visiting their official website https://www.renegadepawsrescue.org/.
Helping animals in need is a great way to do good. We as humans have a love affair with our pets. How could you pass up the opportunity to love on a dog, better yet, to have them love you. Now that's something good.