The pandemic and the lockdown have affected the hospitality and restaurants across the US. Salley opened his café six years ago in Naples, Fla. The restaurant is ideally located a few blocks away from the beach. It caters made-to-order breakfast and lunch from 7 a.m. until 3 p.m. Everything was going fine until the pandemic struck.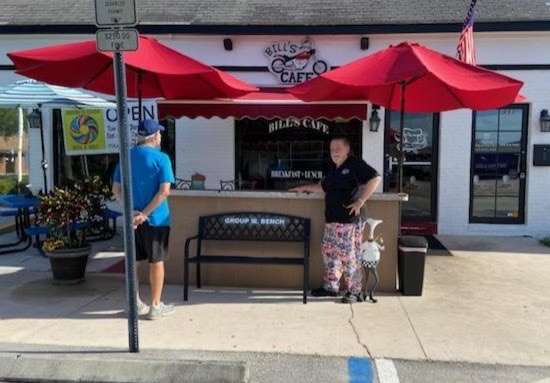 Washington Post reports that a customer on anonymity condition revealed that he gave $42,000 for the café. The money would provide 100 breakfast sandwiches to hospital workers five days a week for two months.
Without this order, Salley 's business would have collapsed during the lockdown. The Café would otherwise have remained closed from March 20 until May 6.
A Family Of Samaritans
The man who donated for Bill's café did not stop there. From his childhood, he saw his mother involved in several fundraising shows to benefit the hospital. The Samaritan started his career with the steel industry. He saw his sister become a nurse in the Air Force. She later volunteered for Team Rubicon, which places veterans in disaster areas all over the world.
He retired with his wife to Naples and joined her investment business. However, they always remained sensitive to the needs of communities, and when the pandemic started, they knew places would need financial help. So both wrote checks worth more than six figures to local eateries and food pantries. They also contributed to the hourly workers staffed at their golf and beach clubs.
The husband-wife duo granted $10,000 to the Community Foundation of Collier County. Another $10,000 to a local meal fund that created jobs and meals for the hungry in Naples and $5,000 to a food bank in Pittsburgh.
Humility At Its Best
Talking to Washington Post, the Samaritan said, "I don't look at my wife and me as anything special. We were just in a position to do something, and we felt we could do it and felt good doing it, too. If nothing else, this has brought to our attention all the things that we sometimes take for granted and that we probably shouldn't. We're always now very grateful when we go out."